The good, the bad and the ugly – our favourite campaigns from February
SHARE
Sarah Attwood
04 Mar 2015
Another month, another campaign blog post. In February Madonna took a tumble, brands were Fifty Shades of Inappropriate about a certain movie and everyone went a little bit bonkers about a dress (for the record, it's clearly blue and black). March has a lot to live up to! Here are some of our ups and downs (sorry Madonna – last one we promise!) from February taken from our Tumblr page,
Oh Holy Shet!
Oh holy shet!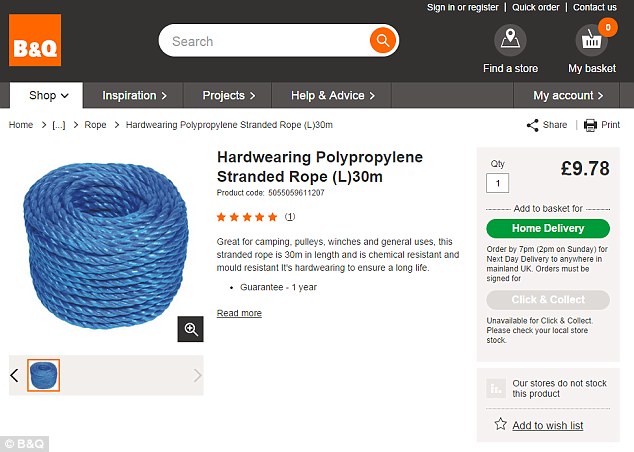 With the much awaited (ahem) Fifty Shades of Grey film premiering this month on Valentine's Day,
B&Q
was an unusual suspect claiming to expect a boost in sales as a consequence. And no, we're not talking about a new range of 'Fifty Sheds of Grey'. B&Q's "leaked memo" warned staff of a rush to "buy rope, cable ties and masking or duct tape" in the wake of the new risqué movie. The memo was, in fact, a spoof from that banterous PR lot in the B&Q press office (AKA our friends at sister agency
Good Relations
), which resulted in great media attention including masses of national hits!
Result? PR's very own Christian Grey.
Well, I don't know about you lot, but other than the very lovely Kate (Windsor), Kim Sears seems like the most ladylike person in the world. Not this month though … oh no, Kim Sears gained a whole heap of media attention after being caught swearing live on TV, while her fiancé Andy Murray was busy sweating it out against Tomas Berdych. The media attention was a tad on the negative side shall we say, spawning a new round of internet memes. Did Kim let that get her down? Nope, having decided to embrace her inner Sasha Fierce, Kim came out with a corker of a response. During Andy's match against Novak Djokovic, she wore a large jumper stating "Parental Advisory, Explicit Content", sticking two- fingers up at the media while poking a bit of fun at herself. She paints pets and now this. We think we're in love.
Result? Game. Set. Match.
Oh… holy shet
Earlier this month, this beautiful pink van was unveiled as Labour's latest vehicle to attract women voters for the general election in May. Yep. We know what you're thinking. Which probably means that you won't be surprised to discover that instead of wooing those flighty female voters, Labour instead had to defend themselves against a huge social media backlash. The nicknamed (aptly if you ask us) "Barbie Bus" was named patronising and sexist, well, pretty much everyone. Not quite the reaction Labour were aiming for. All we can say is ouch!
Result? Not so pretty in pink.
Channel 4 programme
This Morning
is well known for pushing the boundaries when it comes to controversial topics. And this time, it was no different. At the beginning of the month,
This Morning
ran a feature titled "Bondage for Beginners", involving a half-naked couple sitting next to Phillip Schofield and Christine Bleakley testing out various accessories including whips and vibrators live on TV. Yup, we aren't kidding. It's enough to put anyone off their Coco Pops. Ofcom received over 50 complaints from the piece and social media had a frenzy. Maybe they'll think before running a segment like this again…
Result? Fifty Shades of Awkward.
What's been your favourite campaign from February? Let us know by tweeting us @Harvard_PR, or commenting below.