PEOPLE FIRST
At Harvard, our culture is built on the unique experiences and personality of each and every one of our team. We work consistently to create and maintain an environment where anyone, from any background feels safe, inspired and enabled to make their move.
The foundations of this lie in our DE&I commitments which flow through everything we do and how we operate as a team. From our full Blueprint status, to our partnership with the Taylor Bennett Foundation and the Leonard Cheshire mentoring programme. Internally, communities like Grapevine, dedicated to supporting women progress in their careers, and ChimeQ, our LGBTQ+ focused-network, host events throughout the year to engage and educate.
We understand that a diverse and inclusive workforce isn't just the right thing to do but is essential to business success. When it comes to our culture, we drive this in four ways: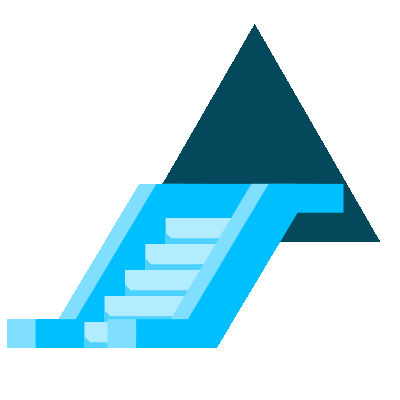 We firmly believe that if we can align individual ambition and potential with the vision and direction of the business, amazing things can and will happen. Our commitment to our team is to supercharge that with an industry-leading learning and development programme for all of our talent.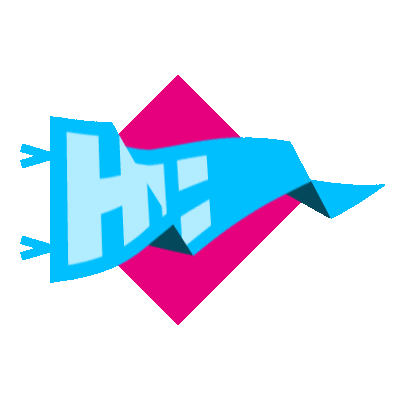 We know that our culture needs to evolve as we do. That's why we spend a lot of time finding out how we can make life at Harvard as good as it can be, for all of our people. Our people survey and role-specific forums regularly take the pulse of the company and they're why 100% of our people say they are proud to work here.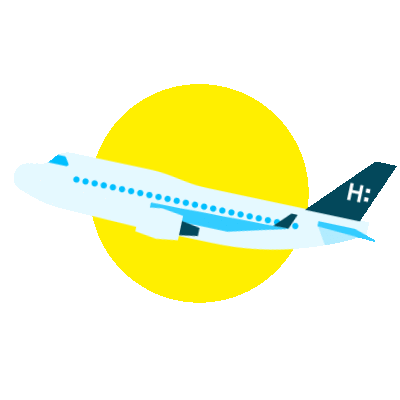 At Harvard, everyone participates in creating a work environment that is fun, nourishing, rich and lively. From our annual jaunt to a foreign shore, to free fruit and Friday breakfasts, we understand that great results come from happy, well-fuelled people.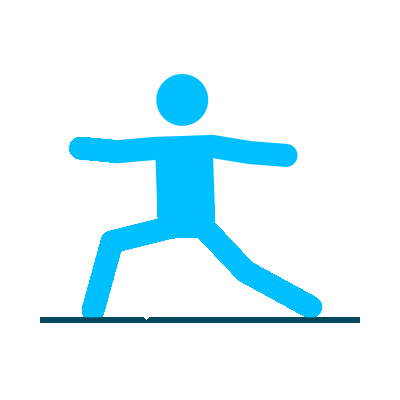 Every single person in our team brings something unique to the business, a different perspective which we celebrate and learn from. And we encourage everyone to bring their passions with them – whether that's knitting, football, yoga or cocktail clubs.
We love it when new people join because everyone brings something new to the company. Check out here if you think we're your next move.
HELPING OUR TEAM MAKE THEIR MOVE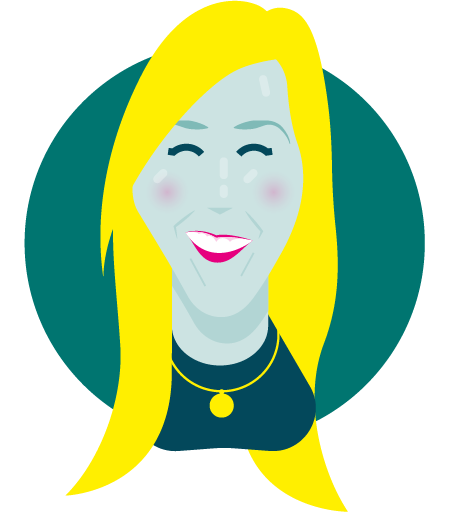 Over the course of my career, I've been a journalist, content writer, content strategist and account lead, and a senior planner. I think it's important not to lock yourself into a linear career mentality and remain open to new opportunities if, and when, they arise. If I'd always just seen myself as a writer, I wouldn't have got to grips with digital or brand strategy.
I'd been at a north London magazine publisher for two years when I finally decided to make a move. At the time, I was working as an editorial assistant and writer for a B2B tech outsourcing magazine, a B2B hotelier magazine and a monthly women's lifestyle publication, as well as writing and editing for another 12 regional career magazines – all at the same time! It was a lot for a fresh out of university English grad.
Having managed some of the publications' websites, I realised that while I loved the craftsmanship of print, I preferred the user-centricity and instantaneity of digital. Plus, I knew it was a growth area. So, I made my move into PR and became a content writer for a global tech PR agency's digital team.
At the time, many of my editors jeered that I was "moving to the dark side". And if I'm honest, I'm not sure I'd fully grasped the world of PR before I entered it. My biggest challenge was getting to grips with branded content creation while factoring in client feedback. But I soon realised it was pretty similar to having sub-editors and editors.
And I've never looked back. Writing is still so pivotal to what I do and I'm not sure you ever shake off that love of words – and why would I want to?
Fun fact: I almost didn't pursue the process for my first journalism role, as the initial writing test was to 'explain what BPO was' (Business Process Outsourcing, for reference). Fortunately, a friend's mum said I might as well go for it – what did I have to lose? Little did I know at the time, that first foray into tech outsourcing would be so pivotal to my career trajectory today.
If in doubt, say yes to opportunity.
I've had a somewhat unusual journey to editorial. After spending most of my 20s working a mishmash of jobs – as an NHS 111 call operator, an advertising and sales associate for a publication and as a Technical Statutory Advisor for the Earthquake Commission in New Zealand – I decided it was time for a real change.
I was living and working in New Zealand at the time and approaching the end of my Visa. So I had to choose whether to remain in the relative comfort of my fairly well-paid job in one of the most beautiful corners of earth, or move back to London and figure out my way in an industry I knew I would love. I picked the latter.
So, I moved back in with my parents and Googled, "how do you become a freelance copywriter" and just…figured the rest out from there.
That's not to say entering a new career at 26 with practically no experience was easy. Very far from it. Trying to convince serious businesspeople to hire me was one of the most challenging periods of my life. For months I had to charge close to nothing because the experience of jobs was worth more than the money (despite very much needing the money too).
Now, four years on, I get to spend all day just writing and creating. My worst day as an editor is better than most normal days before my career move, because doing something you love is a powerful thing. Nonetheless, I still see the experiences that got me here as invaluable and I wouldn't change a thing.
If you're thinking about making a big move, just do it – take the plunge and figure it all out later. Work takes up too many hours of our lives to do something you hate.
It was certainly the best thing I ever did.
Harvard is the first (and only) job I've ever had as an adult. Having graduated with a degree in Marketing with PR from the University of Hertfordshire, I joined the agency as a junior account executive. And over seven years and several promotions, I eventually made it to account director.
I had been married for a few years by this point and had always wanted to start a family. I'd worked my way up to a certain level within the business so knew I'd be able to work more flexibly after maternity leave, so it was a no brainer.
The real challenge came about when it was time to make the move back to work after maternity leave. I loved the career I'd built working at Harvard, so was keen to make something work. But the fear of fitting back in after a year out of the business world worried me.
Would there still be a need for me? Would it be completely different? Would I still have clients that I absolutely loved? These questions played on a loop in my head.
On top of that was the work life balance challenge, as being a present mum matters a lot to me. So, I decided to come back full time but on flexible working hours so I could have the best of both worlds. For instance, I now finish at 4pm during the week.
But that doesn't mean it's easy. There are days when James (my son) is at home with me and it's hard to juggle both my jobs, especially if it's a busy day. There are certainly days when I question how I've come back. But for the most part, I just feel lucky to work for a company that has flexed around my schedule.
So for anyone thinking about making the move to start a family – or the much harder move (in my opinion) of coming back to work after maternity leave – my only advice is to be honest with employers as to what you truly want. Quite often, employers will be happy to work with you to make it work.
I started my creative career as a musician, then as the manager and promoter of my and other bands before transitioning into the larger world of event management. After learning the value of hard work (and an early start), I moved into a production company and worked on AIG's global sponsorship of the All Blacks for three years, producing everything from bookmarks to global TV commercials.
By mid-2016, I was ready for new challenges – so I made my move from Auckland in New Zealand to London. After spending three years working in creative production roles for agencies and production companies across the city, I finally joined Harvard to see what this whole PR thing was about.
I had lots of experience in creative production roles in the various agency environments I'd worked in but never for one with an integrated PR service or that was category specific (Harvard = tech only). However, both challenges appealed to me as I've always believed my strengths lay in the spaces where creativity and technology intersect – so it was a perfect fit.
And while I had been involved in growing agencies in the past, going from being part of a team of producers to the head of one was a big change. But while it was certainly a step up in responsibility, it was also a privileged position from which to make a positive impact. We've since been able to elevate the quality and quantity of the creative work we produce, while also developing the skill sets within the team and introducing new ones.
A lot of people in the business, especially the PR side, had never worked with a Creative Producer before, so there was a lot of education upfront around my role, the vision for the team and how we could all collaborate. But once they understood how we could work together to get better results for their clients, we've quickly become in high demand!
And so far, it's been great. We've made a great start and we look forward to growing the team and pushing ourselves further this year and beyond.
So, to anyone looking to make their own move, my advice is to go into every new situation or opportunity with your eyes and ears open – there's lots to be learned by listening and observing. And like every part of life, relationships are key, so take the time to get to know people, whether colleagues, superiors or clients.
I've worked as a public relations intern at Unitas Communications and Red Consultancy, but my first foray into consumer PR – and how I ended up at Eat the Fox – was through the Taylor Bennett Foundation's Summer Stars programme, which I'm still very grateful for.
Before moving to the UK, I was working in marketing and the media, taking on various internships and roles within the field. But even then, I knew I wanted to make a move.
Having completed an exchange programme in London while studying at university in Malaysia, it seemed like a great place to start a career. I have family here so I knew the UK was full of opportunities to grow and develop professionally, plus I already knew someone working in PR who could advise me – that's how I found out about the Taylor Bennett Foundation.
That's not to say it was easy. For one, I was competing for roles against UK citizens who had more knowledge around the job market, application process and how companies generally operate here. Even though the process was similar to what I knew, there were subtle yet important differences. So it helps to have more knowledge, which over time, I gained.
Before London, I lived in Kampala where it's only ever hot or rainy – so getting used to the weather was also difficult! In the UK, we're lucky to have a full summer. But I love how fast paced and efficient life is here and feel like it has benefitted me a lot.
Since I made my move, I have met a lot of people and grown my network. My life has changed personally and professionally in positive ways and I feel like I made the right decision coming here.
So there honestly isn't anything I would change – you live and you learn. If my experience had not gone the way it had then I would not be the person I am today. I'm proud of who I've become and the journey I've been on – it took a lot to get me here.
If you're thinking about making a big move, I would advise you to have a plan based around what you want to get out of it. Everything may not go to said plan, but it will always help to have one. Similarly, having a support system is vital, so work to make a good one.
And finally, enjoy the journey. Meet new people and make amazing memories. Moving to London has been a grand adventure and I look forward to what else it has in store for me.
After learning the ropes at small and medium-sized tech PR agencies, I started to really take my career seriously when I joined Weber Shandwick. I stayed there for just over three years before coming to Harvard, where I've been for almost four years now.
I've always enjoyed B2B tech PR but big agencies with all their red tape was never the right fit for me. I always felt like just a number – unable to make any real difference. So, despite loving my team and all the awesome people I worked with, I decided to make a move.
Around the same time, my good friend Matt Tubbs got in touch about a role at Harvard. Fun fact – this is the second role Matt Tubbs has helped me get, meaning he's received two bounties at my benefit. Did Matt buy me a few drinks with any of his prize money? No. He bought me a soggy burrito and told me to be grateful. Thanks, Matt.
Anyway, after a coffee with Ellie and breakfast with Louie, I was hugely impressed by how much they genuinely seemed to care and the clear direction and purpose they had for the agency. After presenting a rough campaign idea to Pete and George (who thankfully asked me lots of nice questions) the rest is history – well, and my future.
Now I have a team of amazing people that I try to manage the way I wish I'd been managed. I get to work on new business, which I love – and am good at. But most importantly, the biggest change is just how much happier at work I now am.
As such, I wouldn't change a thing about how I got here, because that perspective is one of the reasons I enjoy Harvard. Having worked at small, medium and large PR agencies, I've seen the best and worst of them. And – perhaps like Goldilocks – I've found one that's just right for me.
So it might be a bit cheesy, but what I would say to anyone thinking about making a move is always run towards and not away from a challenge. People who run away often make mistakes or take uncalculated risks that they regret. So, find a job you're excited about and run as fast as you can towards it.