DIGITAL BRAND IDENTITY
Time to power tomorrow
E-Flex is a new energy service for any electric vehicle. Electric cars, lorries and bikes can use this pioneering platform to offset their unused energy back into the grid, re-sharing and distributing energy around the UK.
Our job was to create the brand identity and world for this game changing platform. This is how we re-energised the energy sector. This is E-Flex, energy in motion.
The value of time
E-Flex shows how vehicle-to-grid charging will support the transition towards a zero-carbon future – very literally powering tomorrow.
We put the value of time at the heart of the E-Flex identity. From our visuals to the wider brand execution, every user experience is inspired by a sense of the future in motion.
This idea drives our campaign line, Time to Power Tomorrow.
A new energy ecosystem
As a platform E-Flex can re-imagine the way we experience, use, share, and move energy from A to B.
Users have the power to share any unused energy with hospitals, charities, colleagues or just with loved ones. The platform also allows users to sell any unused energy back into the grid, creating a unique social currency.
In this way, E-Flex brings complex technology to everyday people, so it's important that the brand is accessible and simplistic, to enable all of us to come together to power tomorrow.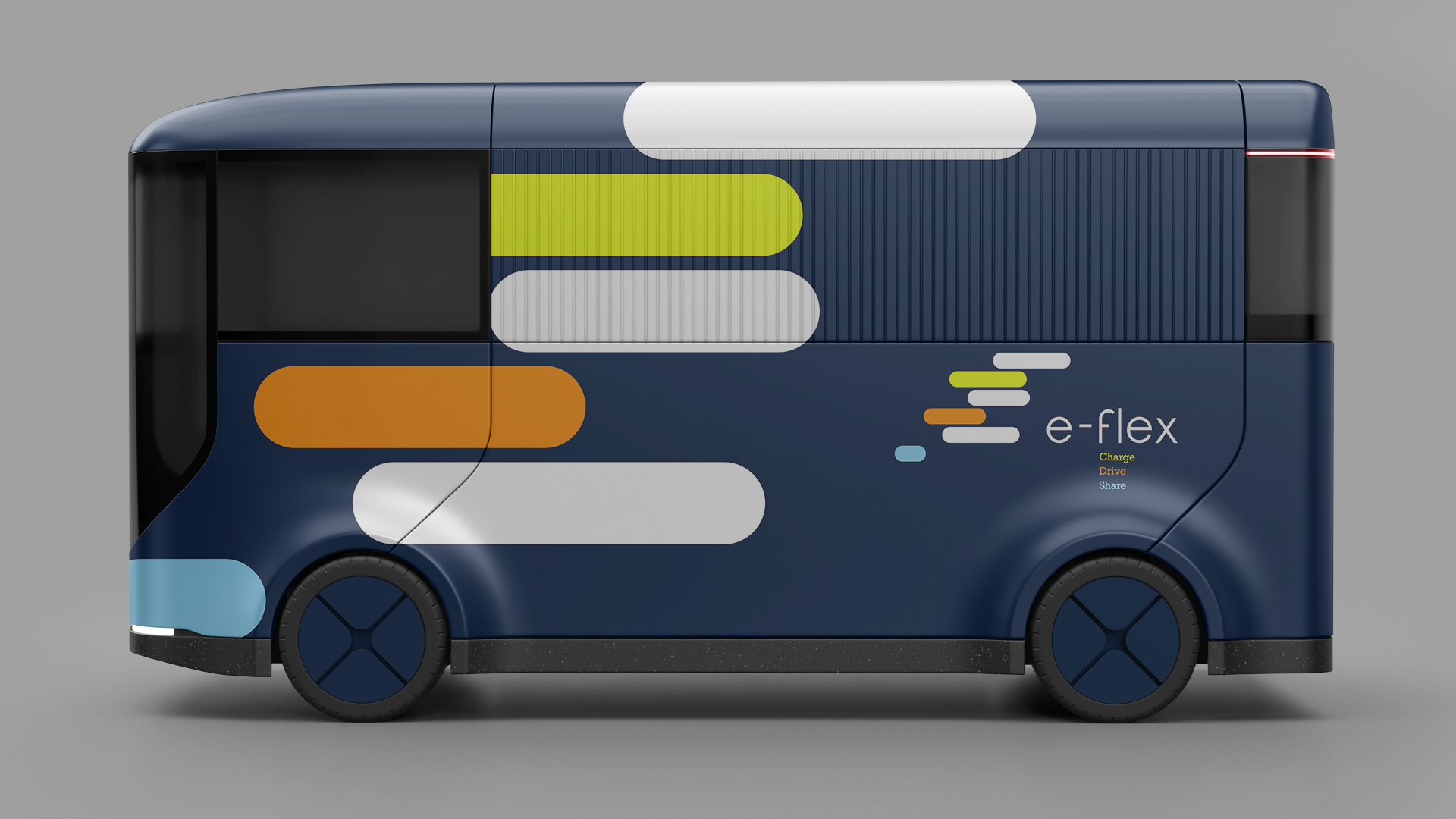 The Outcome
With the help of the new brand identity, the first of its kind app and service brought this concept to over a million people with its launch.