The good, the bad and the ugly – our favourite campaigns from December
SHARE
Sarah Attwood
07 Jan 2015
Happy New Year! As we move into January, reality has now sunk in that it's time to put the Christmas decorations away, stop over-eating and get back to work. But we are still reminiscing about 2014 and some of its great stunts, adverts and campaigns. Forget about those January blues, and have a read of some of our favouritesuccesses and flops from December - taken from our Tumblr page –
Oh Holy Shet!
Oh holy shet!
Now we're used to seeing some pretty good online stunts nowadays, but this one really caught our attention - for all the right reasons. Moving away from the old "let's get a celebrity to tweet for us"
Honda
took it one step further and got
Skeletor
involved. Yep, you heard us Skeletor. Not content with appearing in the company's advert, Skeletor staged a one-man Twitter coup, tweeting out some brilliant gems from Cyber Monday jokes through to contacting People to demand a recount for his (unfair) exclusion in the Sexiest Men Alive poll. We approve Honda. Well done.
Result? Social media master.
https://www.youtube.com/watch?v=yvUmQg0Nhwc
What's better than an advert highlighting all of the blunders and "beep" moments of Christmas? We'll tell you – nothing. This hilarious Christmas advert from
Oral B
made us chuckle here at Harvard towers highlighting the frustrations we all have around the holiday season. At least you don't have to worry about your smile! Good job Oral B.
Result? Advertising genius.
Oh holy shet?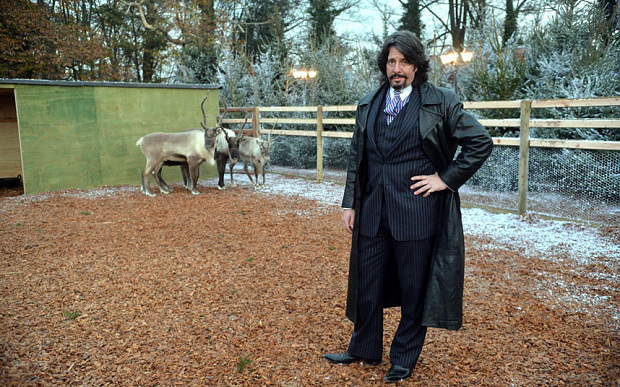 "Failure to prepare, is preparation for failure," - one of those classic motivational lines that perhaps should have been passed onto Laurence Llewelyn-Bowen. The former Changing Rooms star Christmas experience,
The Magical Journey
at the Belfry Hotel in Birmingham, was forced to close last month after complaints over the quality of the Christmas experience. Despite improvements being made to the experience, significant financial backers pulled out nine days before the opening. This unfortunately is not the first Christmas experience to have an ill-fated ending, with a similar event in Harrogate being coined "winter blunderland". The quality of the event is without doubt essential for its success, butthese examples demonstrate the importance of transparent communications and ensuring that what you promise your customers is authentic and credible. Hopefully Llewelyn-Bowen doesn't have low elf-esteem and has better luck next time…
Result? Christmas fail.
Oh… holy shet
In the run up to Christmas, the last thing anyone wants is a late delivery. But, due to a computer glitch, supermarkets
Asda
,
Sainsburys
and
Waitrose
completely wiped delivery orders from their computers resulting in many angry shoppers not receiving their Christmas food deliveries – even though they had already paid. These supermarket giants have since resolved the issue and managed to deliver everything before Christmas. Any more mis-steaks might really damage these supermarkets' reputations.
Result? PR disaster.
What's been your favourite campaign from December? Let us know by tweeting us @Harvard_PR, or commenting below.