Out in force at Fujitsu Forum
SHARE
The Harvard team were out in force in Munich last week for Fujitsu's flagship event, Fujitsu Forum last week.
The annual event sees over 14,000 people from across 80 different countries flock to the Bavarian city to witness cutting-edge digital technologies and services in action, sit in on leading expert breakout sessions, hear from Fujitsu's senior executives and of course, enjoy the odd pretzel.
This year's theme "Driving Digital Transformation" explored the issues and challenges of digitalisation; what does it actually mean, how does it affect businesses and their customers and what can organisations do to ride this digital wave to prosperity and growth. It also showcased the technologies to help them do it, including Artificial Intelligence, biometric security solutions, IoT products in retail, transport and manufacturing and the cutest robot in the world called Robopin; an Eva-esk robot (seen Disney's "Wall-E"?) receptionist.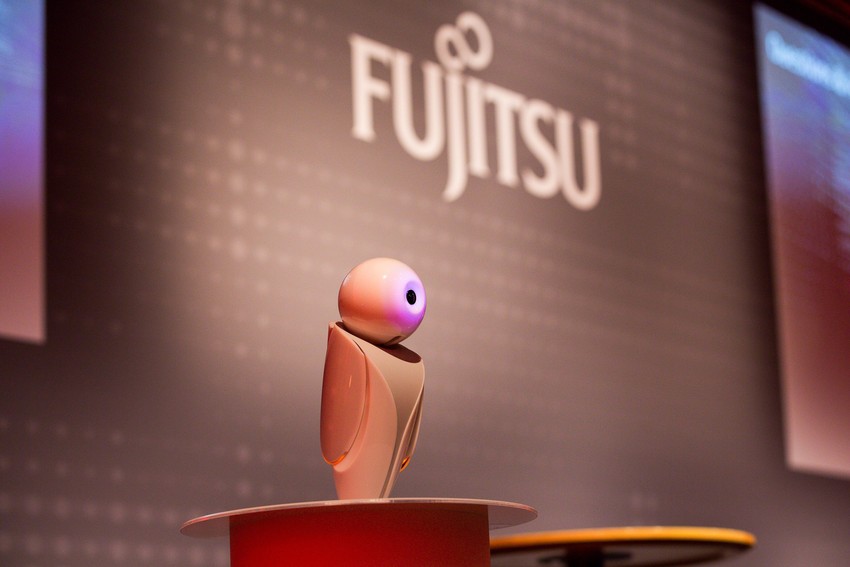 There was also high-level content and expertise on tap which helped make the sometimes-blurry concept of digital transformation, clear, understandable and even relatable.
We heard from Duncan Tait, CEO, SEVP and Head of Americas and EMEIA at Fujitsu who's keynote challenged organisations to digitalise through co-creation with partners or risk failing in the future; "it's the only way to learn fast, act quickly and scale rapidly."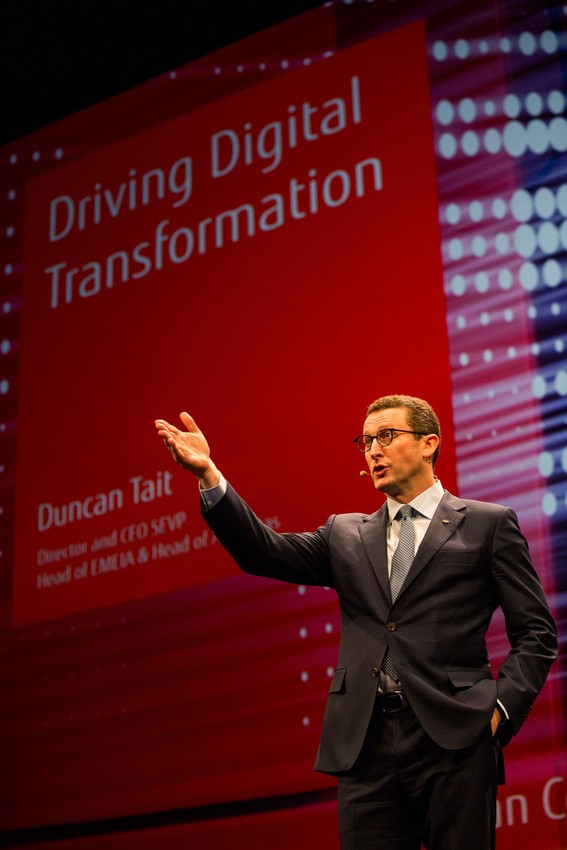 DHL's Dr Markus Voss who was accompanied on stage by a robot discussed why "we are facing a kind of digital Darwinism…it's do or die," and Fujitsu's infamous futurologist and CTO, Dr Joseph Reger spoke to us about why digital transformation is the end-goal of IoT, the cloud and emerging technology such as artificial intelligence.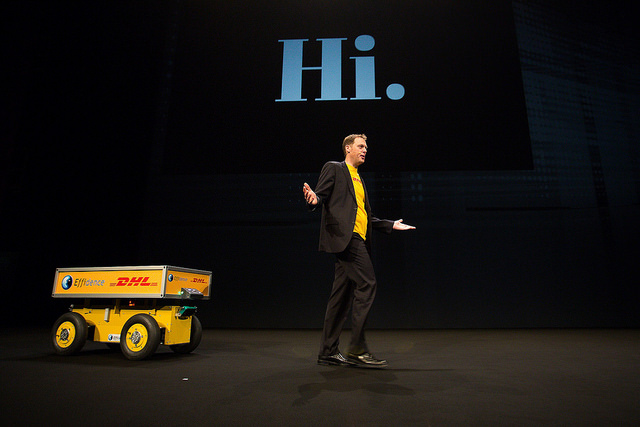 From a media perspective, the Harvard team ushered, fed and watered five leading tech business journalists from the UK media circuit for three days. Building packed agendas of 1:1 briefings with Fujitsu executives, deep-dive sessions and technology tours of the demo centre, the coverage of the event has been hugely successful.
On the digital side, the team were busy blogging about the event and live sessions, while also filming periscope interviews with key Fujitsu spokespeople and customers. Check out Fujitsu's interview with Costa Coffee on cyber security!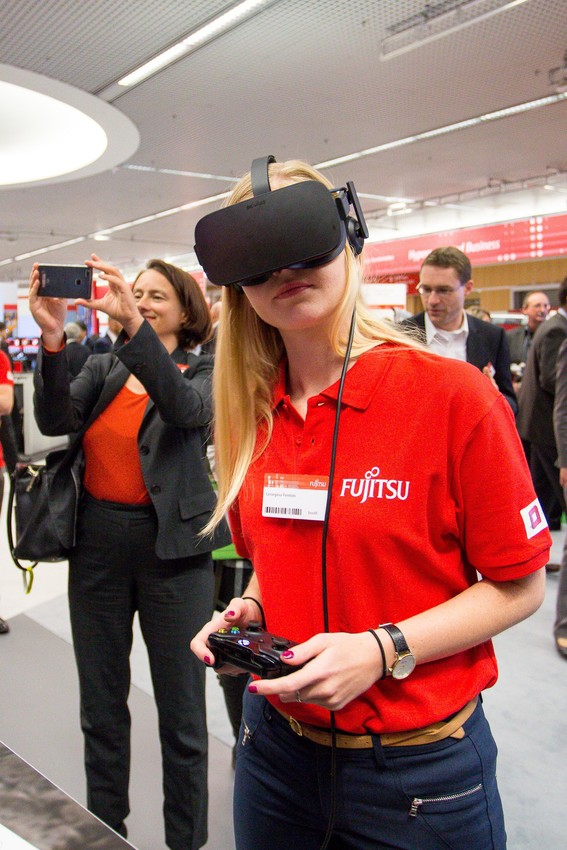 Some of the personal highlights from attending Harvardians:
"I was really happy to see AI (Artificial Intelligence) getting a lot of love this Forum. Heard loads of interesting conversations about how it could be used in business (or already is) – feels like things are about to take off!"
"The highlight for me, other than its sheer scale, was the keynote speech. Hearing President Tanaka and Duncan Tait outline their vision for the organisation, what the future holds for us all and the unstoppable force that is digitialisation was incredibly inspiring. Combined with customer anecdotes and a wealth of statistics and research, it gave a pragmatic outlook for us all – and the exciting times we have ahead."
"As a self-professed artificial intelligence nerd, for me Dr Reger's keynote on AI was just awesome. For the first time we can start to see AI with real business applications so it will be no surprise to see this as an over-arching theme for years to come."
If there is one thing that never ceases to amaze me about Fujitsu Forum, it is the sheer size of the IT organisation and the amount of industries it supports in. From iris scanning, biometric security solutions to palm-vein ATMs, from inventory-tracking retail technology to IoT heart rate monitors for fatigued logistics drivers, from connected-cows to state-of-the-art datacentre liquid cooling systems, Fujitsu really does do it all.
Now, onto planning for 2017's Fujitsu Forum!