The good, the bad and the ugly – our favourite campaigns from August 2015
SHARE
Sarah Attwood
07 Sep 2015
As Summer comes to an end, marked by a chilly and rainy August, it's time to get back to reality as we head into Autumn. But while the holiday season may be long gone, don't be blue ... Cheer up and have a read of some our favourite campaigns from August, taken from our Tumblr page –
Oh Holy Shet!
Be-leave us, they are good'uns.
Oh holy shet!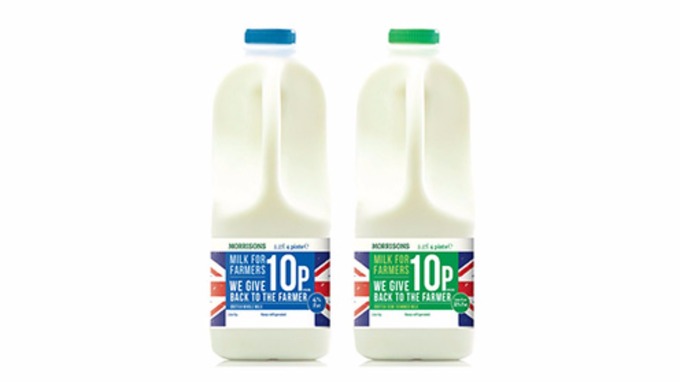 Great move from
Morrisons
last month. It created a new brand of milk that allows customers to pay more for their milk ensuring that farmers get a bigger cut. You can read all about it here: 
http://www.bbc.co.uk/news/uk-33857629
Surprising that other supermarkets have yet to follow suit on this one. The move came just days after farmers marched two cows through an
Asda
in Stafford in protest against the price they are paid for their milk! Farmers are not fall-tering!
http://www.bbc.co.uk/news/uk-england-stoke-staffordshire-33840815
Result? Winner.
Meet the McWhopper!
Burger King
has proposed to link up with rival 
McDonalds
for 24 hours only at a pop-up restaurant in Atlanta, in order to 'settle the beef' on world Peace Day. The idea will be to combine their best-known burgers- the Whopper and the Big Mac while compromising all other aspects down to their staff uniform and takeaway packaging. Could this be the PR stunt of the year?
Result? PR superstar.
Oh… holy shet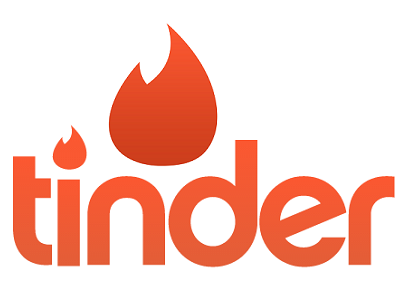 Ouch.
Tinder
's twitter account went into overdrive last month in response to a critical article in Vanity Fair entitled 'Tinder and the Dawn of the "Dating Apocalypse". Although the points they made were broadly valid this was definitely not the right way to handle the issue and their perspective came across as more of a 'meltdown' or 'rant' than a considered argument. Next time Tinder, slow down, breathe, and draft a professional response! Read more about it here: 
http://www.huffingtonpost.co.uk/2015/08/12/tinders-twitter-account-just-had-a-very-public-meltdown-over-a-vanity-fair-article_n_7975278.html
Interestingly, there is a flip-side to this argument saying that this is a response from Tinder – as organisations are increasingly becoming entities, so should they be able to use their social channels to comment on issues such as this.
Result? Social media fail.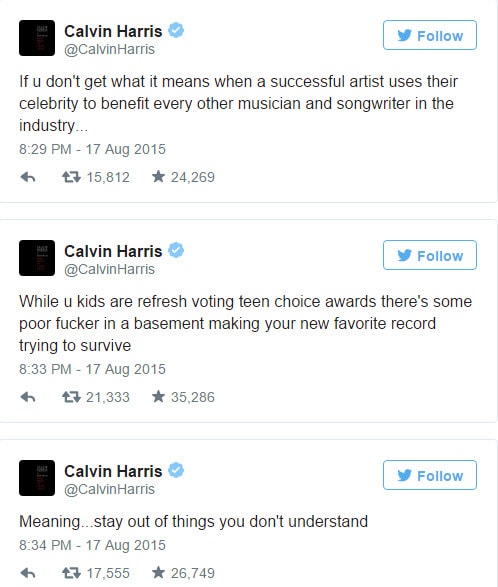 Oh dear. As if it wasn't bad enough that Zayn Malik had left One Direction, Zayn's reputation has continued to plummet after a
Twitter
spat with Calvin Harris. It all started when Zayn retweeted a post that criticised Taylor Swift's decision to remove all of her music from free streaming services. This resulted in Calvin Harris responding to defend his popstar girlfriend in her decision to preserve music. As a result, Zayn posted several childish tweets towards Calvin. It's all gone downhill from there.
Result? Social media meltdown.
What's been your favourite campaign from August? Let us know by tweeting us @Harvard_PR, or commenting below.