Three things we learnt from PwC's 2018 CEO survey
SHARE
Priscilla McGregor-Kerr
02 Mar 2018
At Harvard we spend a lot of our time helping our clients understand and engage with CEOs. As technology becomes increasingly central to how businesses operate, more and more tech firms are targeting company bosses as the key decision maker in any tech purchase.
PwC's CEO Survey
is one of the best pieces of research to help understand what chief execs globally are currently thinking. Now in its 21
st
year, this survey is an annual survey analysing CEOs' views on the business and political climate. Here are the three things we found most interesting from this year's PwC report:
CEOs are optimistic about growth
For the first time since 2012, the majority of CEOs believe that global economic growth will improve. The last time CEOs were this confident about growth was in 2009, after which confidence declined following the global financial crisis. North America is the most positive region globally, with almost two out of three CEOs there reporting that they believe global economic growth will improve. This confidence reflects rising stock markets and improving economic data. Even the UK economy, while slowing in 2017, has not yet been greatly impacted by Brexit.
Societal threats are their biggest concern
CEOs are increasingly anxious about broader societal threat such as terrorism, climate change, and geopolitical uncertainty, rather than direct business risks such as changing consumer behaviour. Reflecting the point above, concern about uncertain economic growth has rapidly dropped down CEOs' priority list. While it was the second highest concern globally in 2017, in 2018's survey it's dropped to thirteenth place, being replaced by terrorism.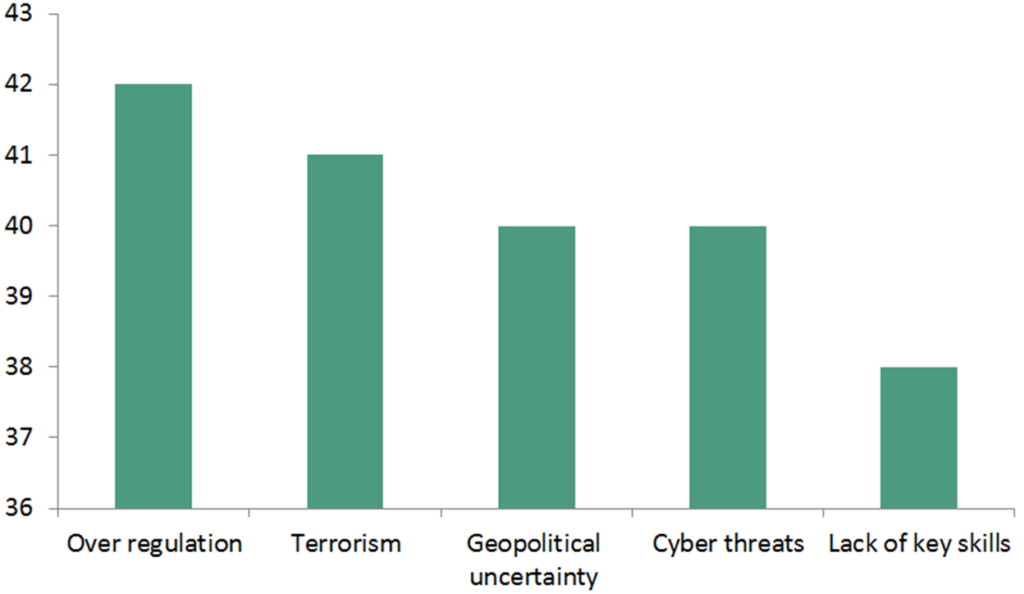 They have mixed views on globalisation
Globally, two-thirds of CEOs believe that the world is moving away from measuring prosperity through financial measures towards more multifaceted metrics (e.g. that reflect people's quality of life). The most positive effects of globalisation in CEOs' views centre on the expansion of technology, skills, and movement. However, the increasing interconnectivity of the world has also produce more global issues which countries will have to work together to solve, such as averting climate change. Asia-Pacific CEOs are the only ones who are positive about globalisation's ability to help close the wealth gap and avert climate change.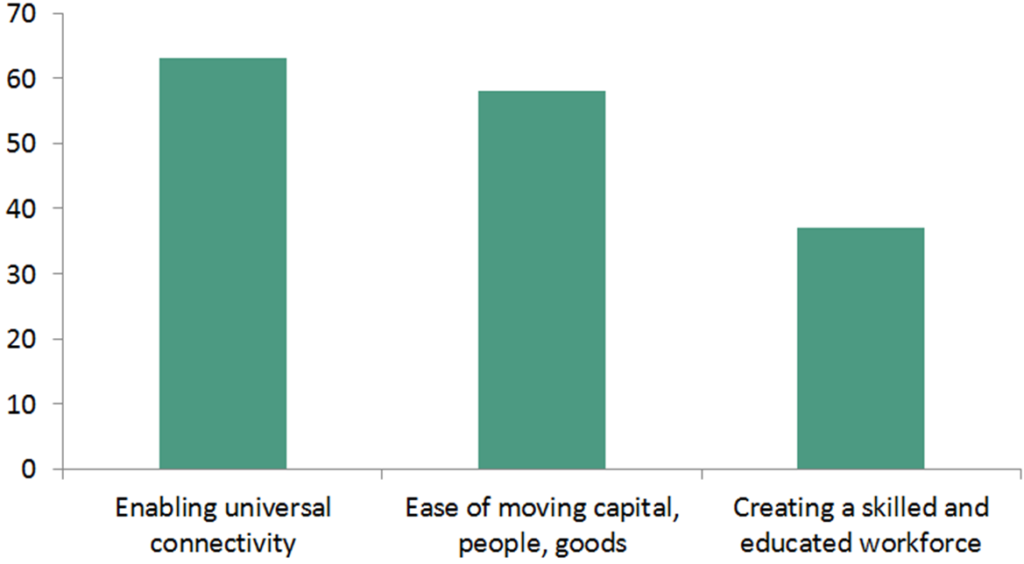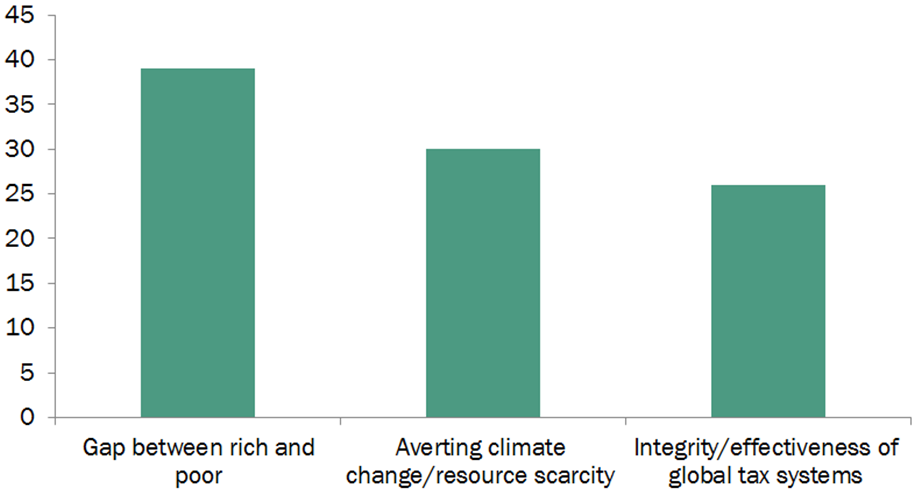 ***
These findings provide a useful snapshot of CEO sentiment right now. For brands looking to target this hugely influential audience, it's vital to use this kind of insight to properly understand their pressures and concerns. Given the results of this year's survey, it looks like CEOs will be under more pressure to help in tackling global issues, take responsibility where needed, and ensure their people have the skills and tools to thrive in an increasingly interconnected world.