Our favourite campaigns from April
SHARE
Sarah Attwood
19 May 2016
In April, we saw everything. From April Fools jokes gone wrong (
*cough*
Google
*cough*
) to Cinderella story wins (Leicester City football team if you hadn't already guessed). It's been a manic month, not to mention the change of weather every day. But out of all the craziness, we found some gems that stood out from the crowd. See below some of our favourite campaigns from the month of April.
Oh holy shet!
https://www.youtube.com/watch?v=_U2MZGNaCkA Brilliant idea here by
Tandem Bank
, who demonstrated the importance of customer service by turning a pub into a bank for a day. We've all been there – waiting on hold for hours, getting overcharged and constantly being passed over to different people to deal with the problem. Tandem cleverly highlights the awful customer service that is typically demonstrated in the banking sector, playing on to its own approach to banking with its slogan "everyone can have a better, happier life with money".
Result – Video brilliance.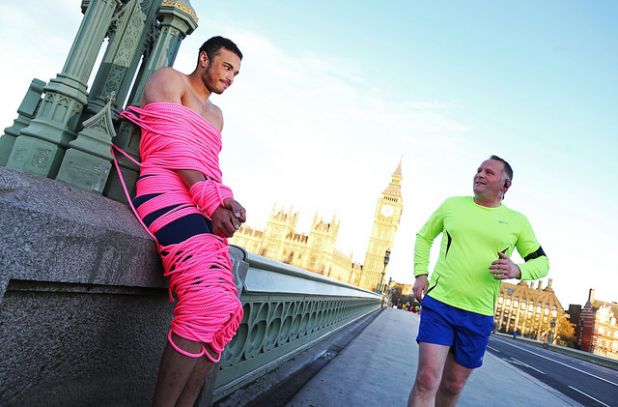 Hilarious campaign here by
LateRooms.com
who decided to come up with a new way of reaching out to a new market – hen and stag parties. The hotel booking site staged various hen and stag do's across London at the end of last month to encourage lots of naughty nights out – all based on true stories. The idea was to encourage people to choose LateRooms.com as the choice for hen and stag nights. As part of this, the site also announced research about the amount of time spent on hen and stag parties. Did you see a half-naked groom on your way to work? Nope, we didn't either.
Result – Creative stunt.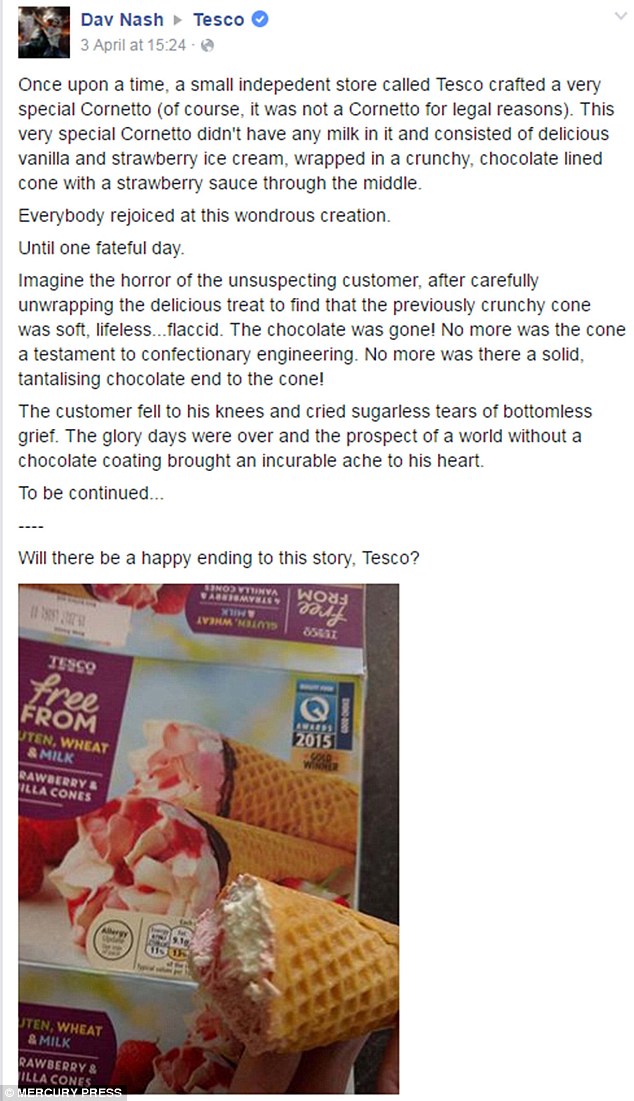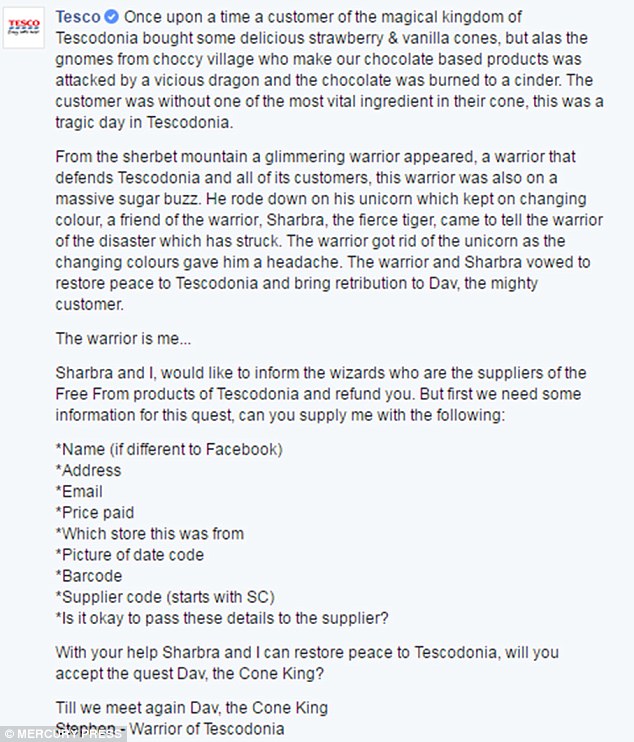 Just amazing.
Tesco
has once again smashed it in PR terms, by responding to a customer on social media in the style of a fairy-tale. Yep – you heard correctly. It all started when a customer complained on Tesco's Facebook page about how a packet of Tesco's strawberry and vanilla ice cream cones was missing one of the most vital ingredients – chocolate. He did not complain in a usual manner, but instead as if it was a fairy-tale. Great banter from Tesco who replied in the same way, explaining precisely what led to the awful situation. If you wanted to know, it was a vicious dragon attacking the chocolate-making gnomes. Great job Tesco, bloomin' hilarious.
Result – Social media king.
Oh… Holy Shet!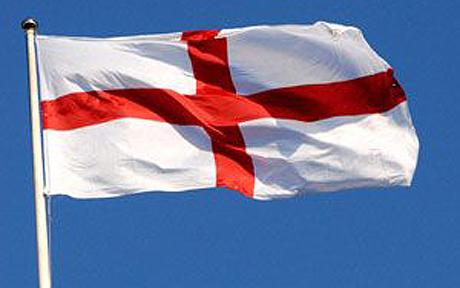 An awkward moment for
Facebook
who decided to wish everyone a happy St George's Day… on the wrong day! Facebook shared a message that read "let the spirit of England fill you with pride today and everyday". Oops! Not the end of the world, but slightly embarrassing.
Result – Awkward message.
What's been your favourite PR or advertising campaign from April? Let us know by tweeting us @Harvard_PR, or commenting below.