BRAND CAMPAIGN
The City of Firsts
How do you tell the people of Manchester about their smart city revolution? You celebrate the world firsts that Manchester created.
Welcome to the City of Firsts. The City of First campaign celebrates many of the world's milestone innovations pioneered in Manchester, and introduces the city's' next first: 'CityVerve', a blueprint for smarter cities worldwide.
100% Mancunian
Featuring over a dozen Mancunians who were chosen as a true and authentic reflection of Manchester, the film pays homage to innovations such as the first public library, passenger railway, football league and first life through IVF.
The cast includes Helen Pankhurst, great granddaughter of suffragette movement leader Emmeline Pankhurst; University of Manchester engineering students Alex Agboola-Dobson and Sebastian Preston-Jensen; and seven times gold medal winning Paralympian Jody Cundy.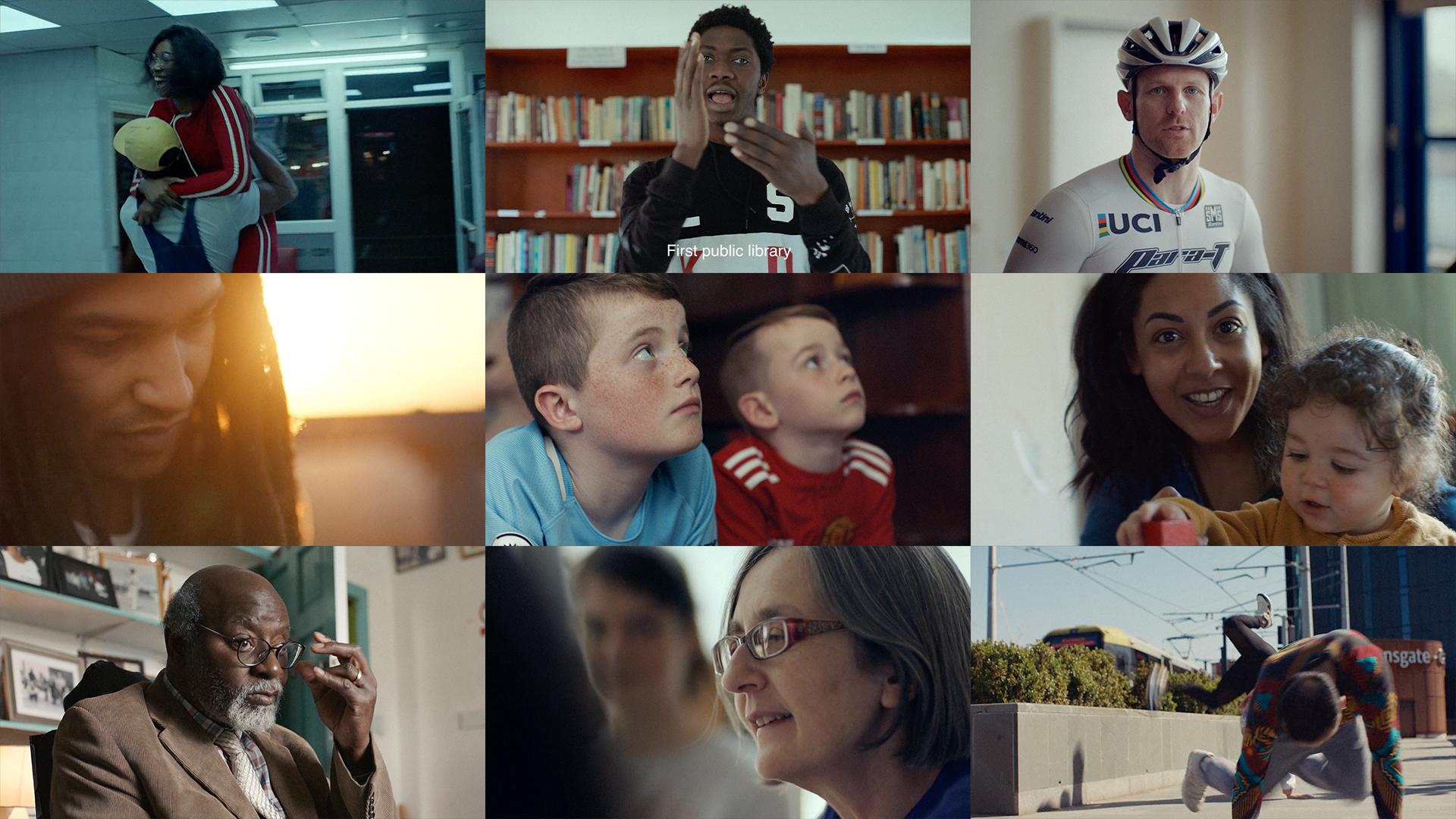 Amplifying The City of Firsts – Loud and proud
We applied our emotive City of Firsts statement and messaging across a variety of channels, throughout the city and on social platforms. Our hero wall mural was designed to get all Mancunians feeling proud about their city – and its many world-first accomplishments.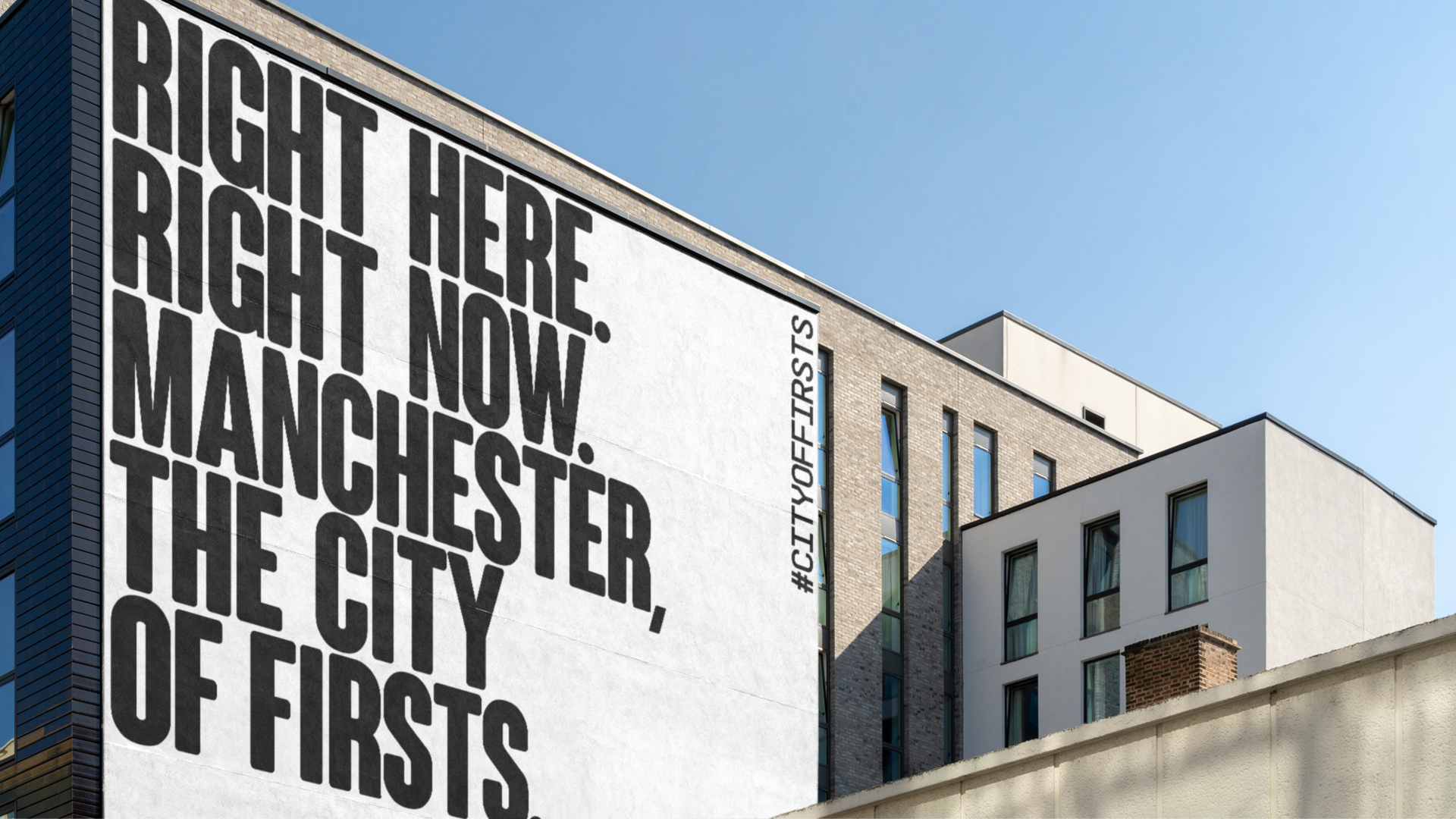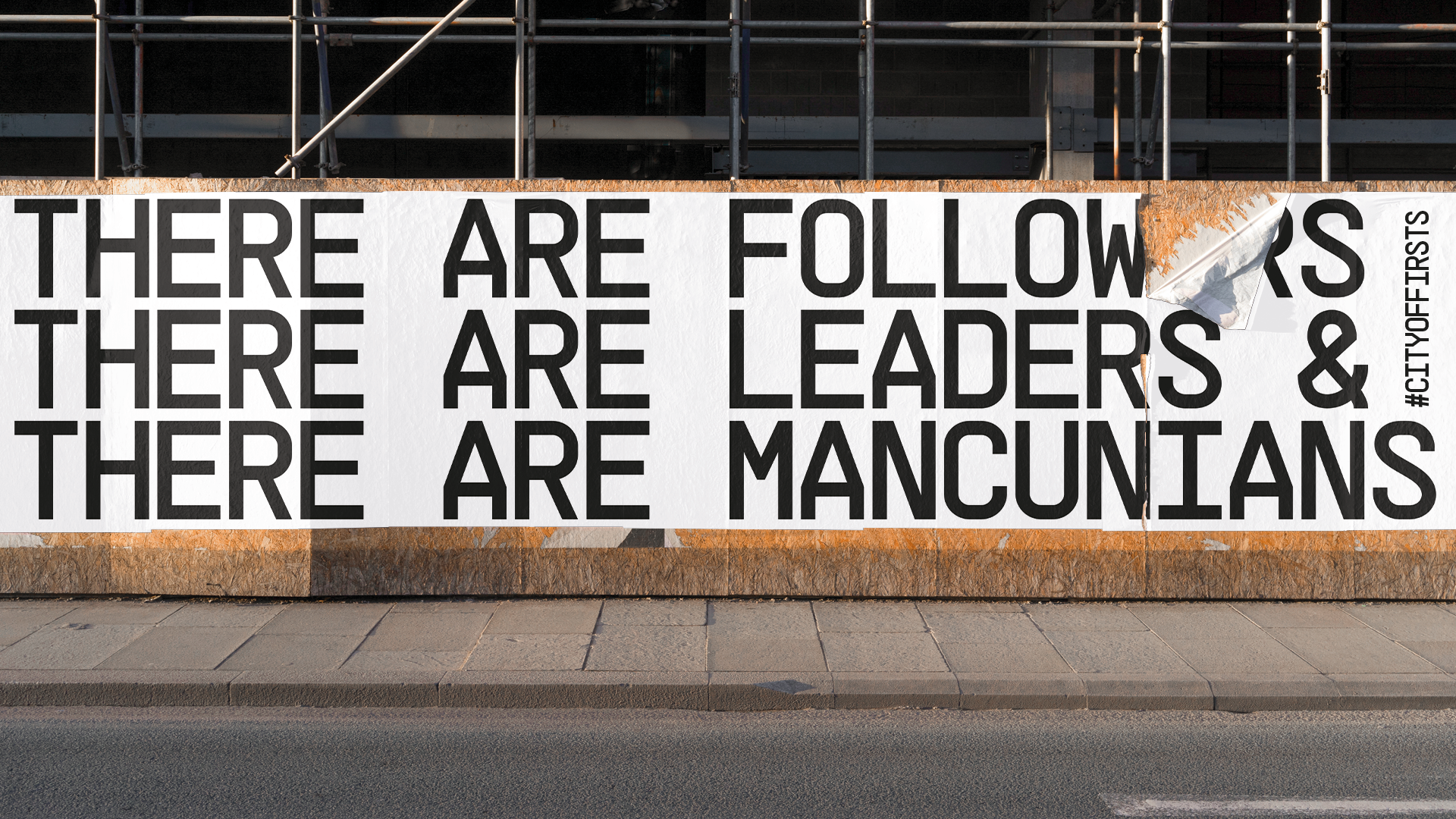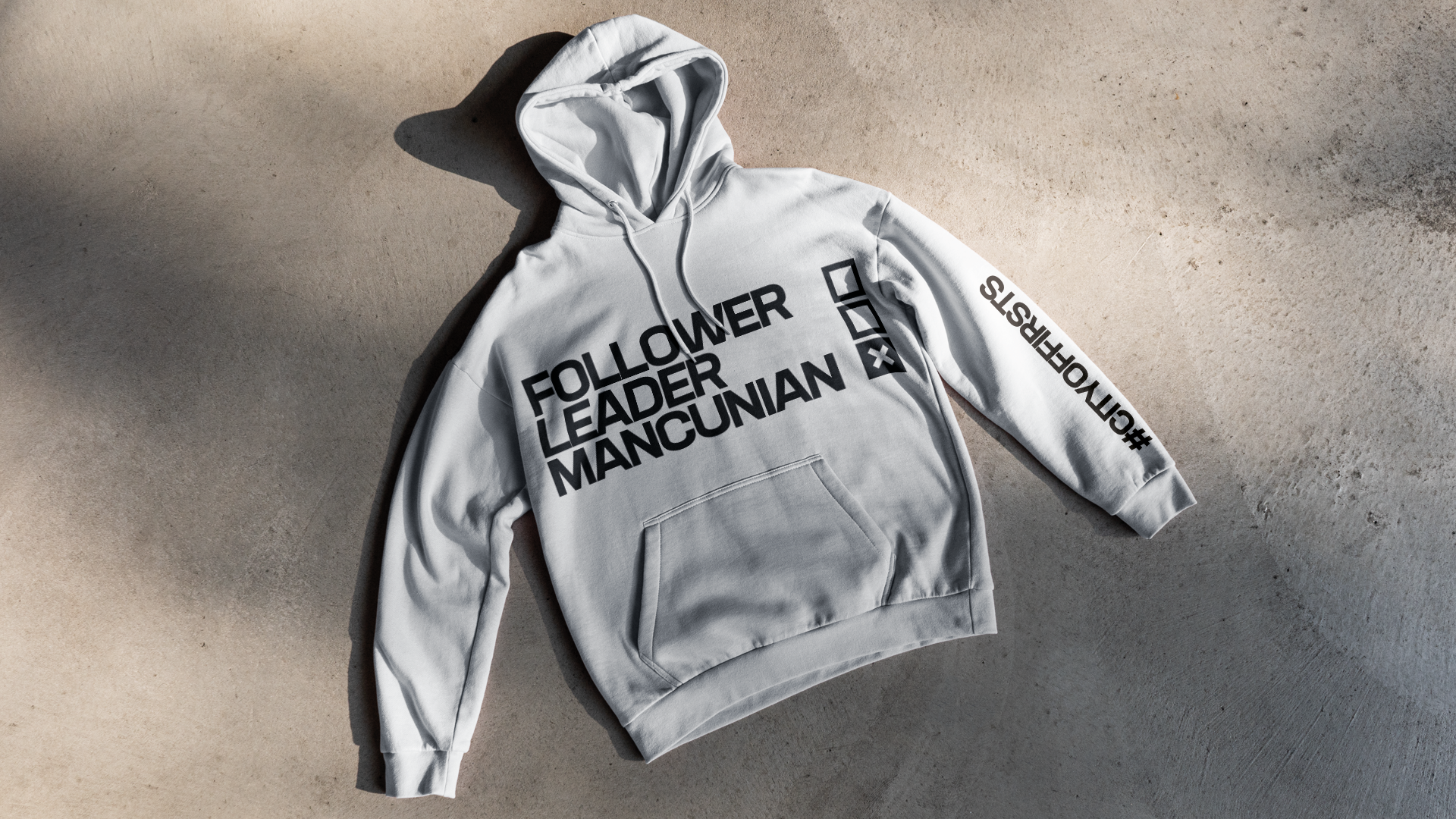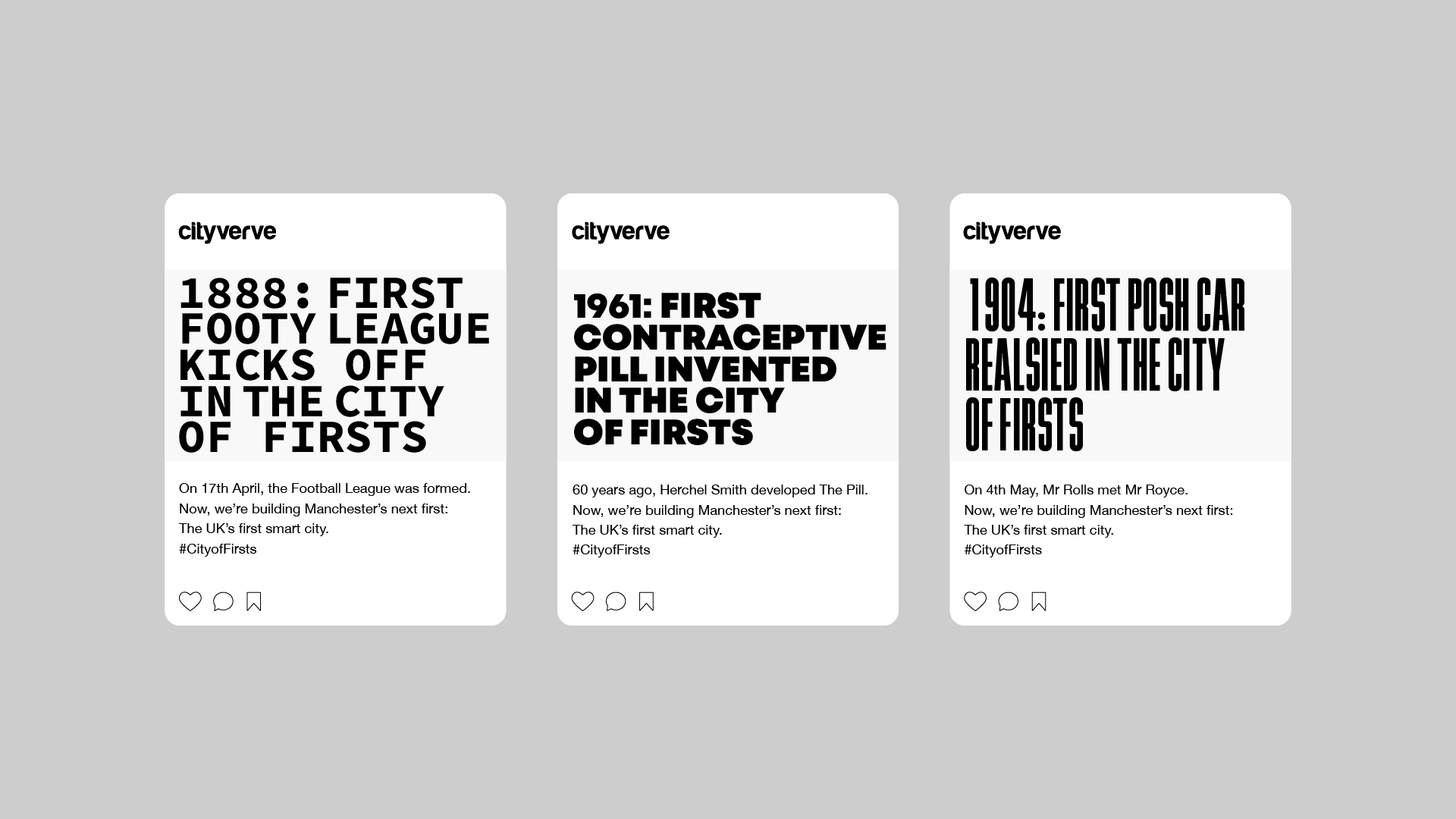 The Outcome
Our platform firmly positioned Manchester as the UK's first smart city, the world over.