BRANDED CONTENT CAMPAIGN
Life on the frontline
Across the working world are unique businesses – each with their own pace, challenges and characters. Through it all, Workplace from Meta keeps every employee connected, whoever and wherever they are. This is Life on the Frontline: real stories of real people coming together every day to do amazing things.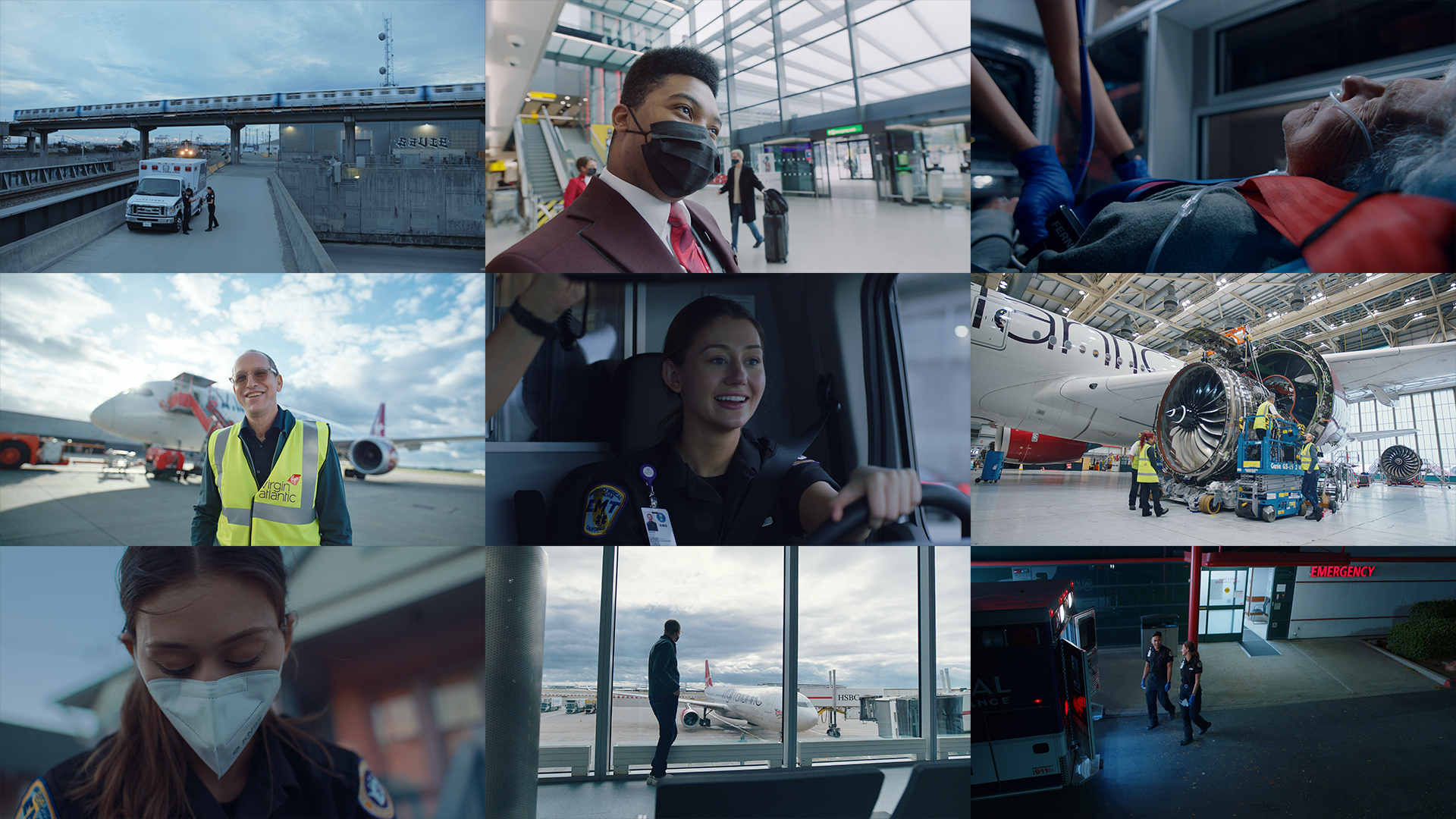 Making business more human
Covid-19 brought frontline workers into the public mind like never before, but these vital employees are all too often overlooked by their organisations. This campaign for Workplace tracks frontline frustrations each year. This year, we brought the story right back to the people that matter, using two films to spotlight personal experiences at Virgin Atlantic and Royal Ambulance. Together, they naturally encapsulate the brand proposition of making business more human.
Elevating the campaign through brand design
Our vision for Workplace did not stop at the films. We imagined how to convey life on the frontline through other media channels, echoing the campaign's tone to create an emotive connection in every format.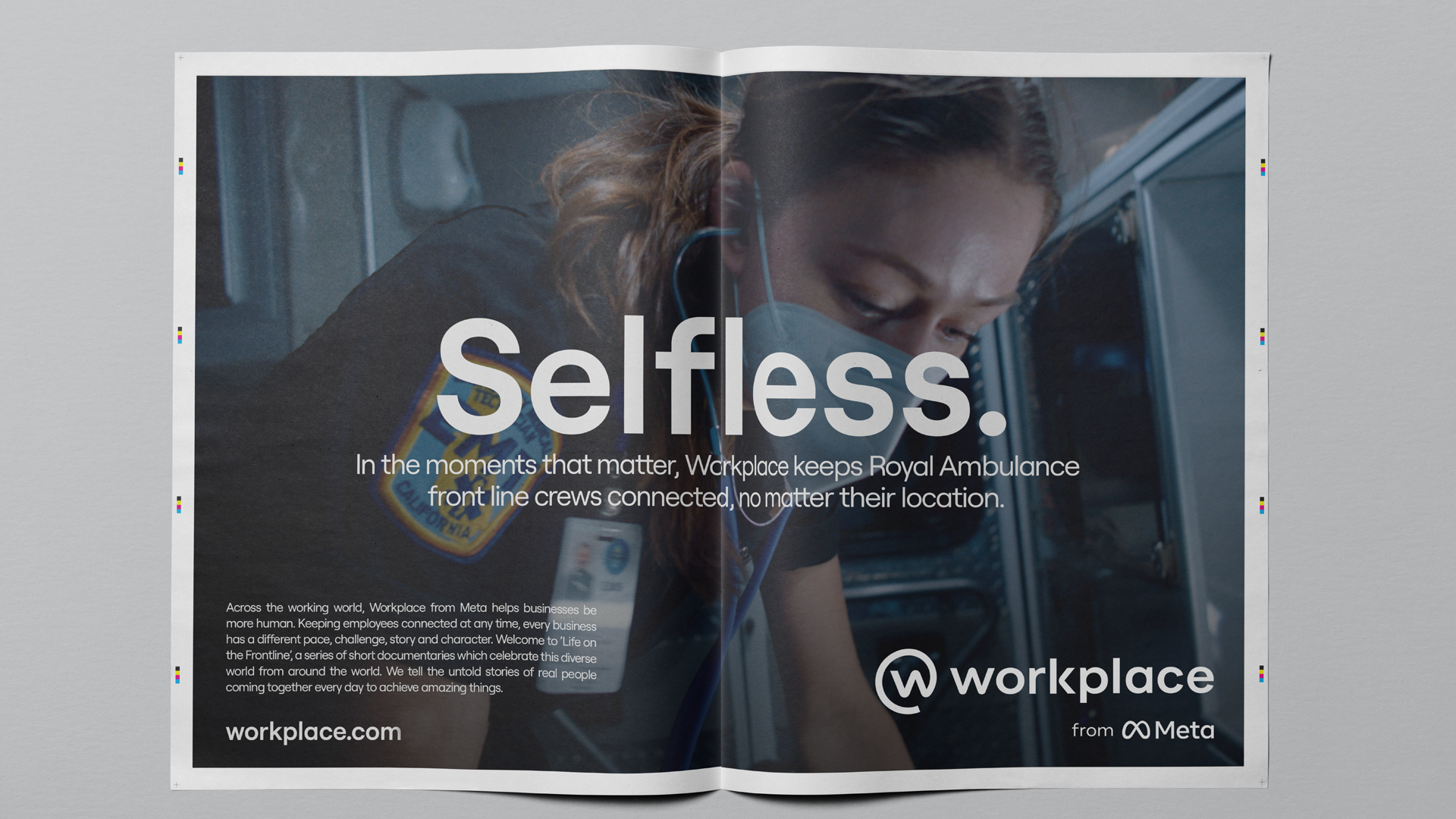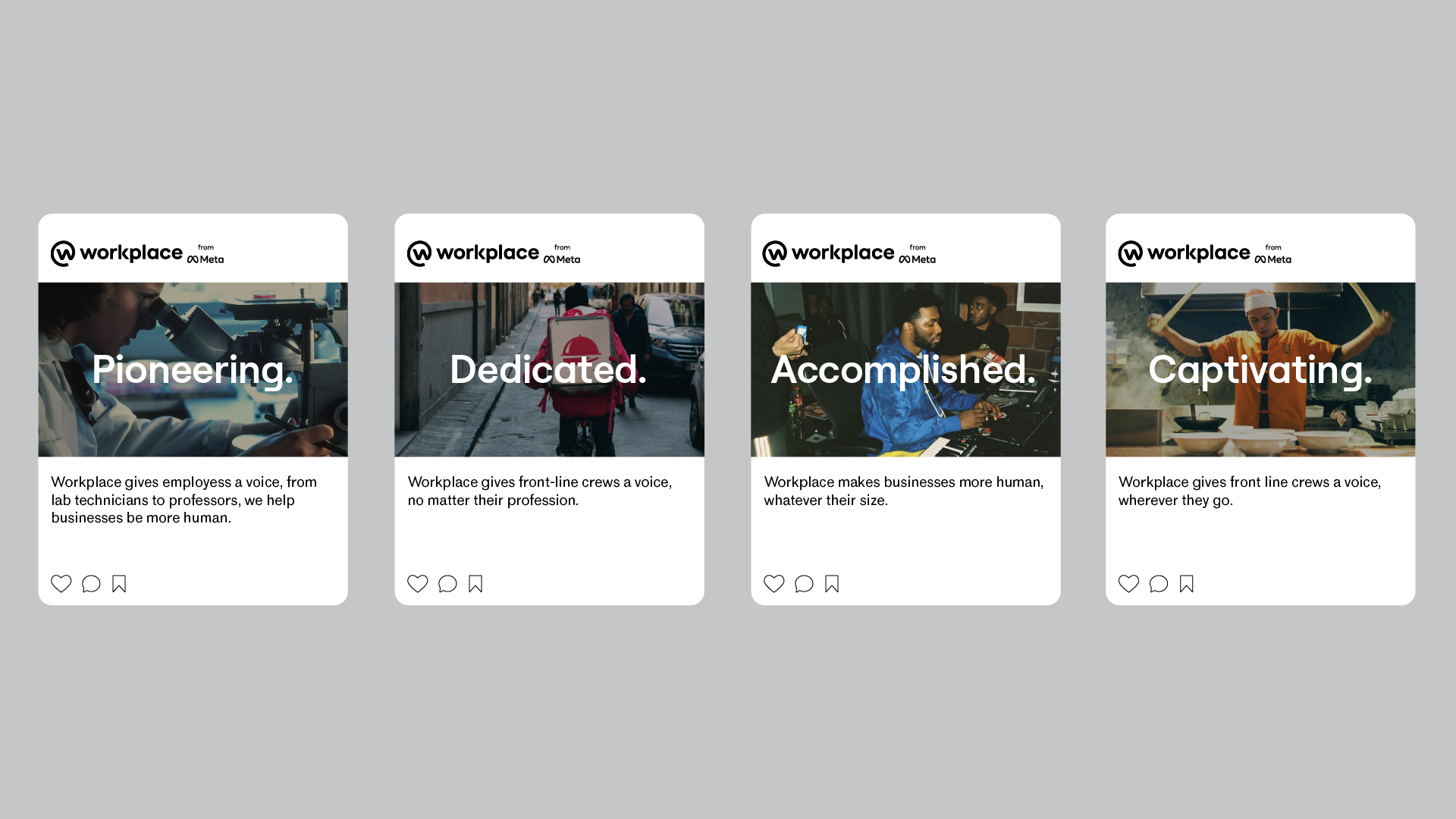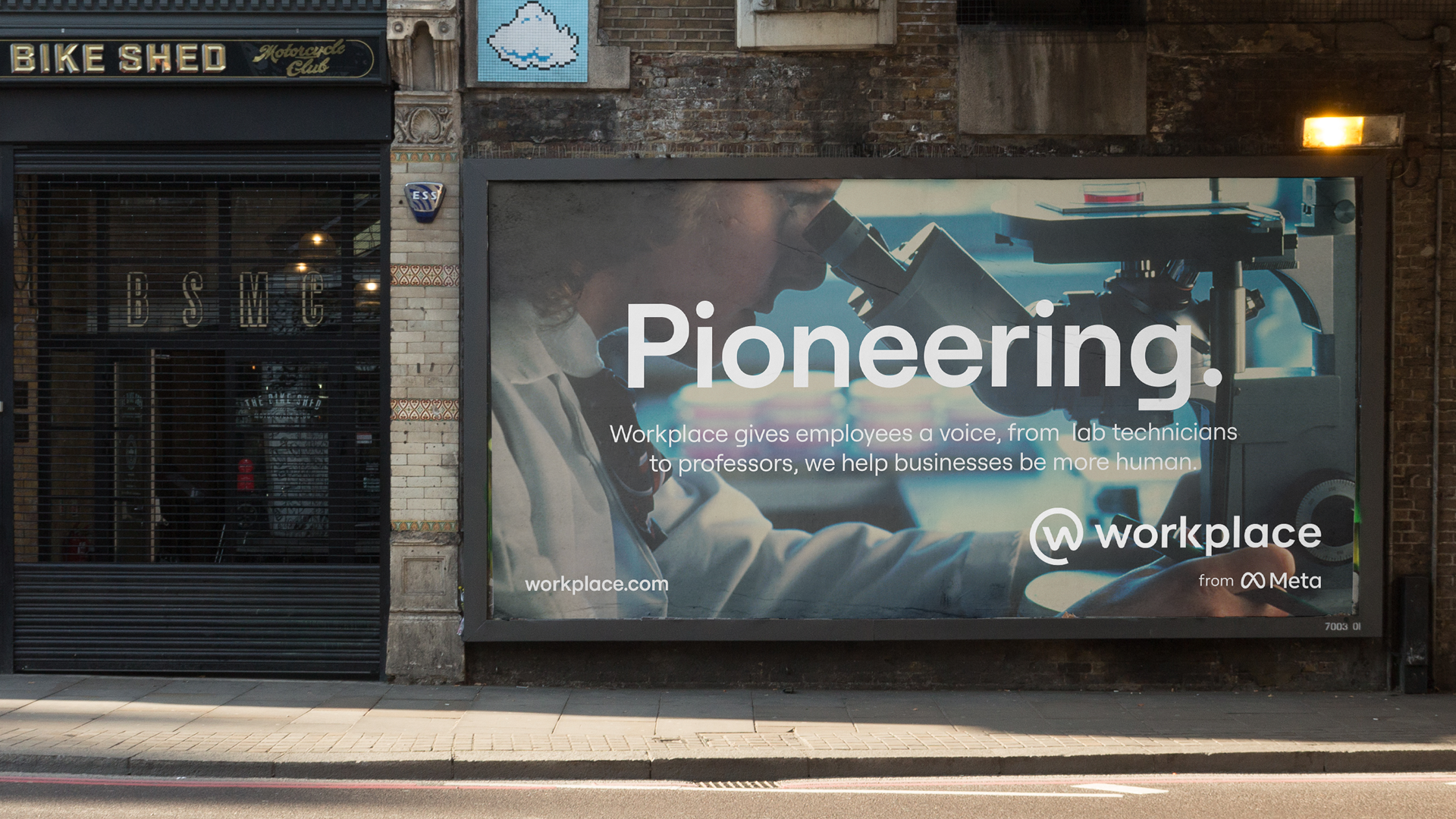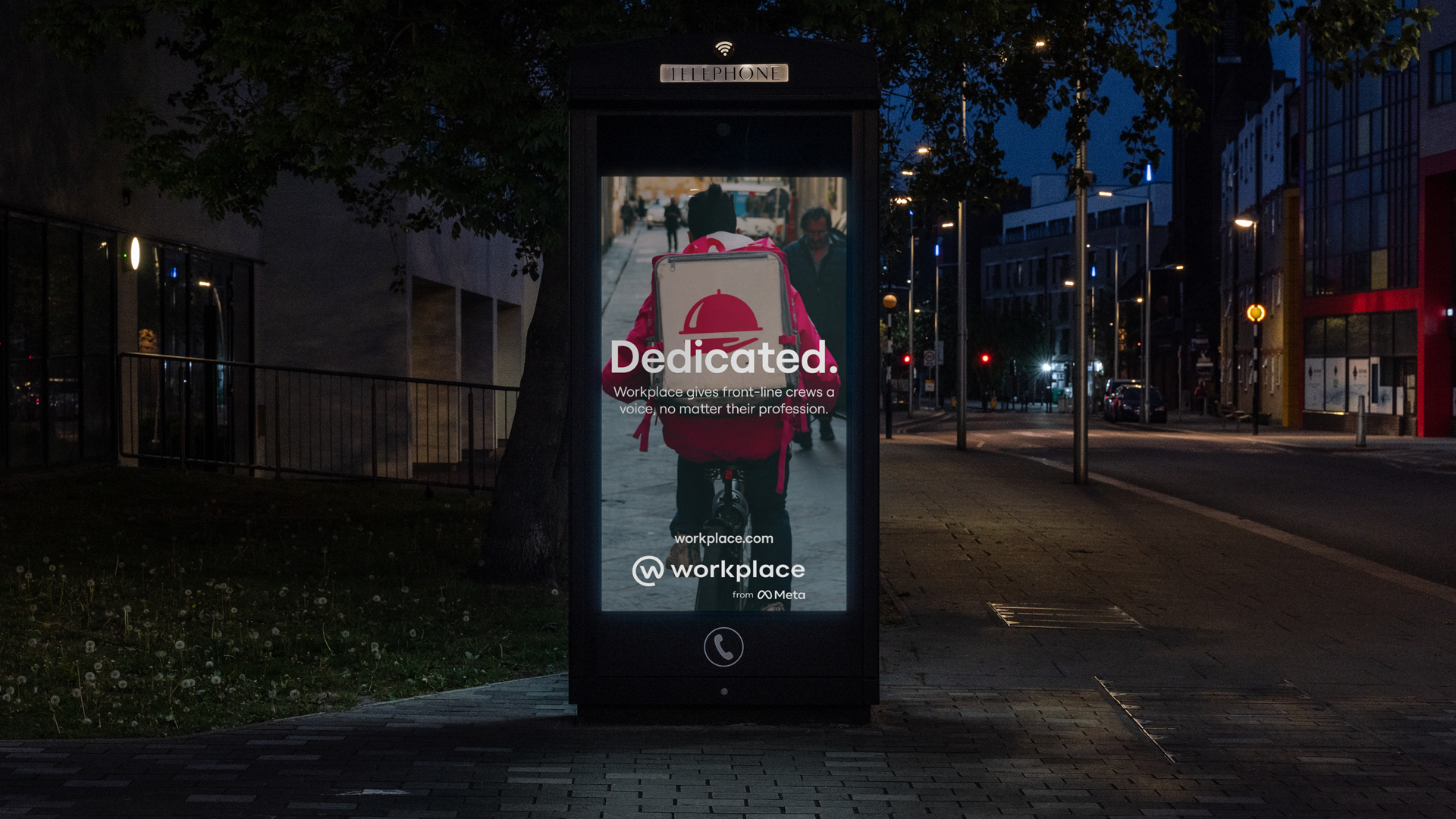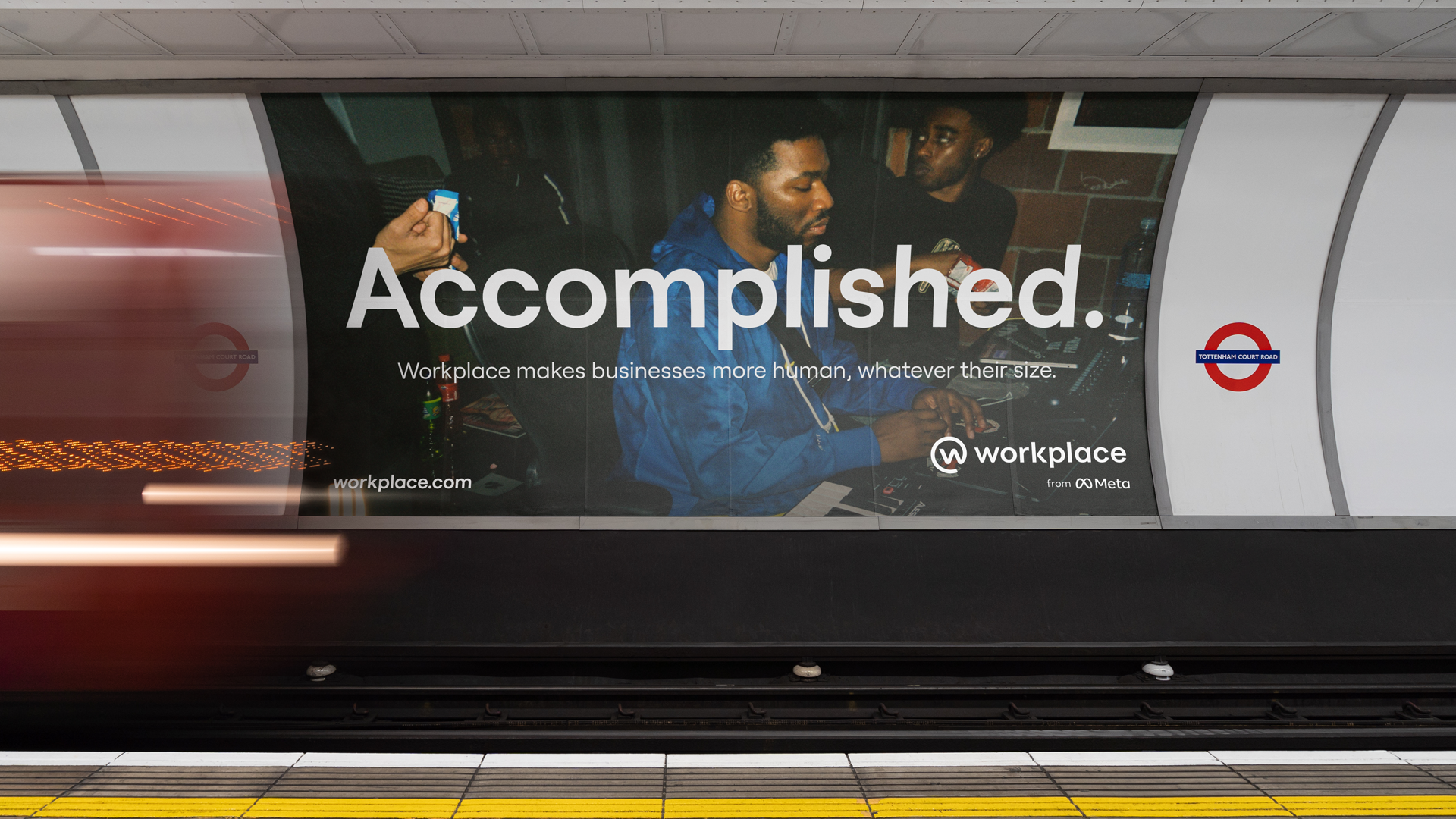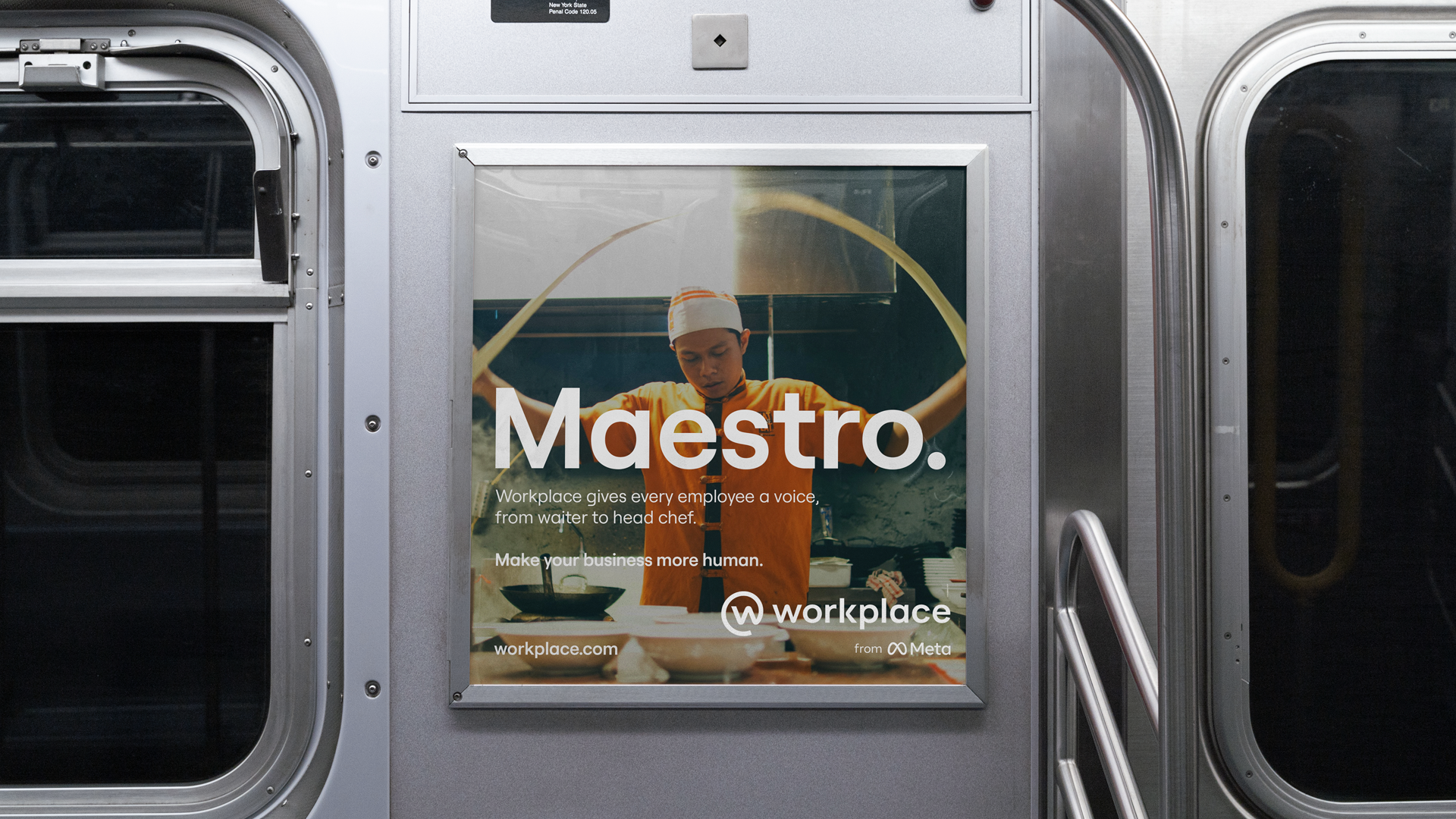 The Outcome
Life on the Frontline has resonated with audiences, attracting over 100,000 social impressions whilst Meta's global brand awareness has grown significantly.