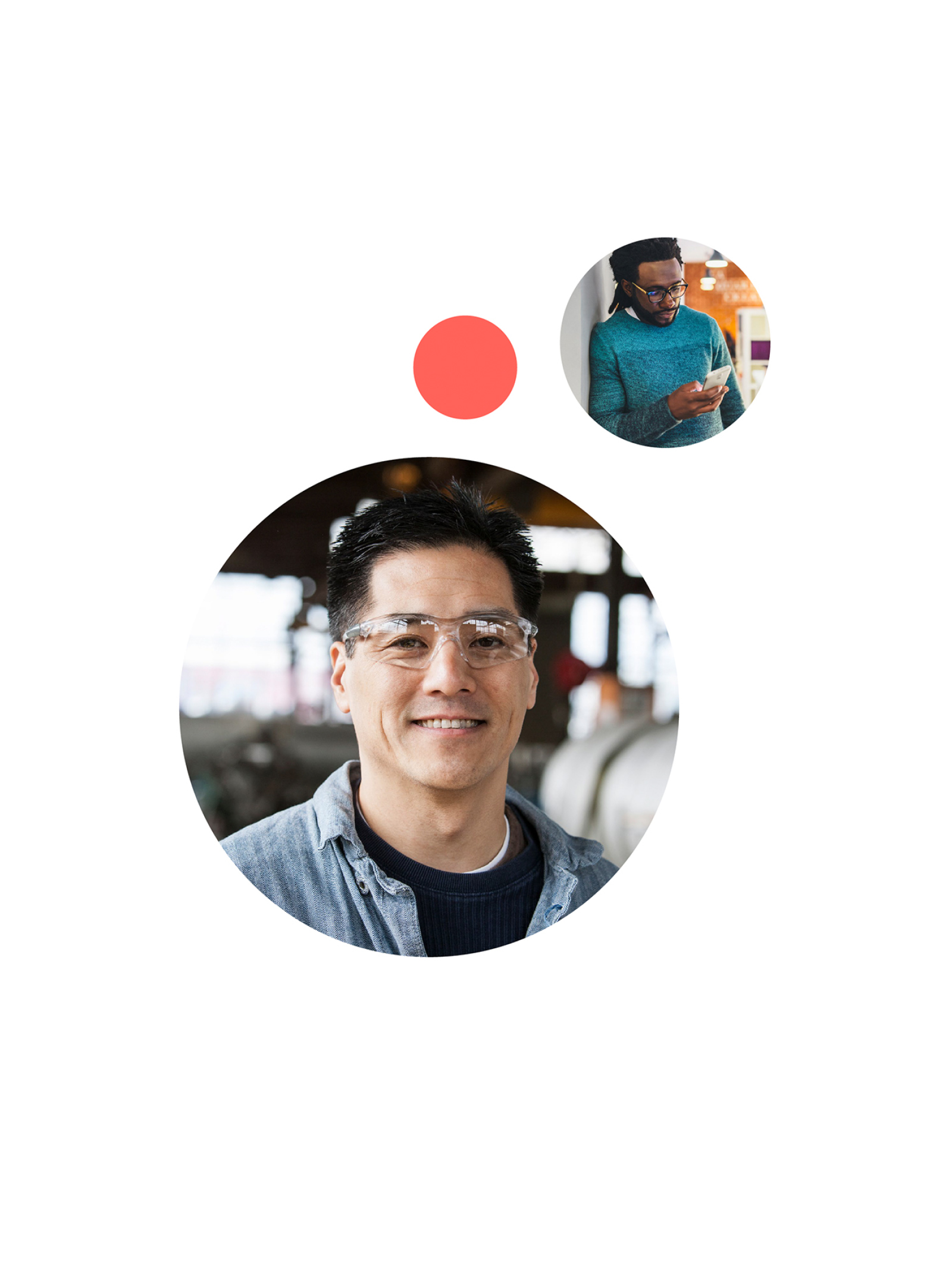 DESKLESS NOT VOICELESS
THE RESULTS
Global coverage in Sky News, Ticker TV and Journal du Net
Secured a customer story in The Financial Times
Became a global marketing campaign
PR & MEDIA
PLANNING & STRATEGY
COPYWRITING
STRATEGIC MEDIA
CREATIVE & DESIGN
In 2019, Workplace from Facebook launched a ground-breaking report to give the deskless a voice and connect everyone in a company. A year on, it needed to build on this success of the original report while remaining relevant in a time of unparalleled change. Enter: Deskless not Voiceless 2020.
In 2019, Workplace from Facebook sought a high-impact campaign that would generate headlines and showcase the collaboration tool's value to a business audience. To achieve this, we worked closely with Workplace to launch its first ever B2B comms campaign: Deskless not Voiceless.
The report took inspiration from Workplace's USPs that it can easily be rolled out across a whole business – from frontline workers to the CEO due to its social DNA, mobile-friendly design and little training requirements, as nearly 2 billion Facebook users already know how to use the technology. This, combined with insights that 80% of workforces don't sit in front of a desk, kickstarted our mission to help Workplace give the deskless a voice.
Overall, the campaign was a resounding success – achieving hundreds of downloads and more than 20 interviews and broadcast coverage with mainstream media. But more impressive still, Deskless Not Voiceless became a global marketing campaign that inspired leaders and customers to adopt the slogan of giving the deskless a voice in their communications.
Perhaps the biggest marker of success, however, was the collective eagerness across the business to commission a second report in 2020.
So, rather than resting on our laurels, we once again set out to work closely with Workplace to establish how we could further amplify the voices of the deskless and eclipse the far-reaching exploits of the first report.
To achieve this, Workplace sought to explore this disconnect in more detail, looking at frontline managers alongside their HQ counterparts, to understand how they both perceive the frontline gap – and each other. Only this time, to truly make the voices of the deskless heard, Workplace wanted to extend the research from the outset to organisations around the world.
In turn, the second instalment of Deskless not Voiceless traversed five continents, with research carried out in the UK, US, France, Norway, Brazil, Mexico, Australia and Japan. This first iteration of our research conducted in early February led to the discovery of some disheartening realities about the working lives of frontline managers around the world, which began to formulate the backbone of a fascinating second instalment of Deskless not Voiceless.
But then the COVID-19 pandemic struck and overnight, frontline employees became heroes. Crucially, it meant we needed to rethink the focus and relevance of the research. So, while communities clapped and businesses rallied, we got to run our research again to see how this global rise in status for the frontline had impacted our results by analysing the world of work before and during the pandemic.
The study uncovered some fascinating insights and combined, both waves of research revealed major barriers that were preventing customer-facing leaders from fulfilling their potential. Armed with the knowledge that HQ leaders and frontline workers were faced with a pressing communication, empowerment and culture gap, Workplace aimed to support these businesses around the world and break down their internal comms siloes.
Together with Workplace, we brought this all together in the Deskless not Voiceless 2020 report, which harnessed the powerful research insights in a bid to democratise company culture and connect everyone within an organisation.
The report launch led to global coverage in the likes of Sky News, Ticker TV, Journal du Net, Tech Republic, Dagens Perspektiv and Inside Retail. Furthermore, the report data also helped secure a Workplace customer story with Honest Burgers in the Financial Times – explaining how people Management had transformed during the pandemic.
The research was also deployed across Workplace's owned and earned channels, including an in-depth report gated on the website, which resulted in an impressive number of downloads in the first week alone. Overall, the integrated marketing and PR campaign allowed Workplace to track PR's impact on the sales pipeline, adding true value to the business with its driving of thousands of leads globally.
But beyond these results, Deskless Not Voiceless continues to help position Workplace as an industry leader with a unique voice within this increasingly competitive collaboration marketplace.