Our favourite campaigns from October
SHARE
Sarah Attwood
11 Nov 2015
Hello November! Wow – are you here already? As we head towards the big holiday season – no mentioning of that word just yet please – brands are continuing to create some brilliant campaigns, while others have failed dramatically. But as it continues to get colder, there is no need to feel blue. Grab a cuppa and have a read of some of our favourite campaigns from October, taken from our Tumblr page –
Oh Holy Shet!
Oh holy shet!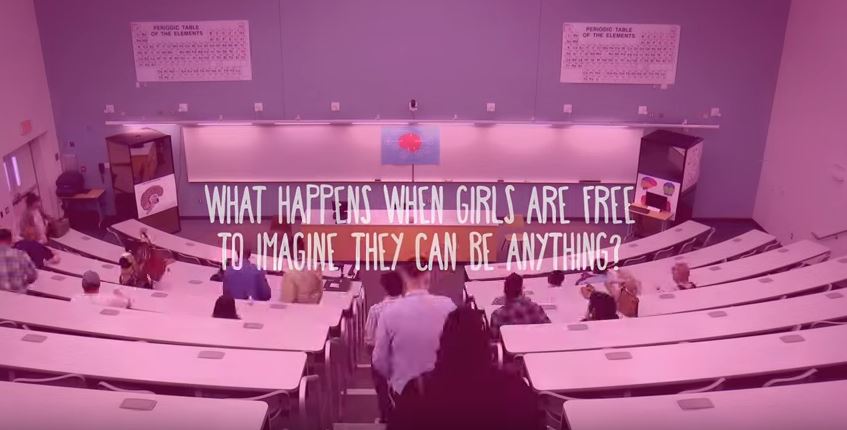 "Empowering" isn't the first word that comes to mind when you think of Barbie. However
Mattel
has taken a good stab at trying to change this with their latest campaign. The video ad is designed to encourage parents to reconsider the role Barbie can play in a child's life, showing little girls acting as teachers and doctors and businesswomen in real-world environments. We love it! Check out the complete video here:
https://www.youtube.com/watch?t=1&v=l1vnsqbnAkk
Result? Inspiring winner.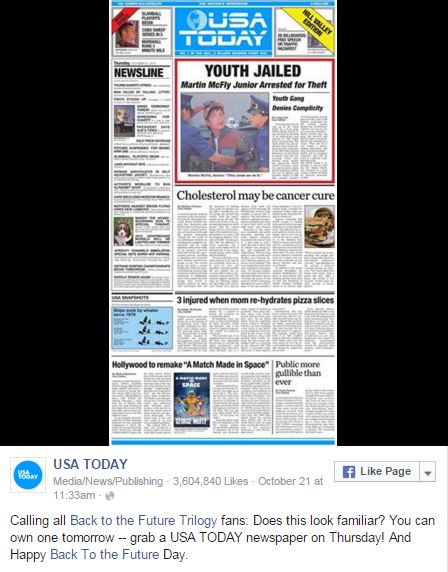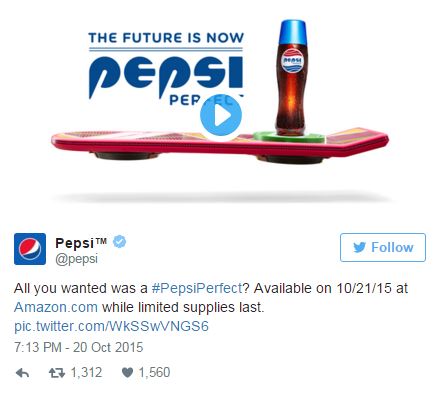 So last month we officially had "Back to the Future" day. Haven't heard of it? Where have you been! It is the date that Marty McFly flies back to the future in the film trilogy – Back to the Future.  Anyway, the date of the 'future' officially reached us on Thursday 22 October 2015 and surprise surprise, brands were quick to jump on the popular film series to boost their profile. Some of our favourites include
Toyota
,
USA Today
and
Pepsi
. Brilliant results for all the brands involved.
Result? Futureproof.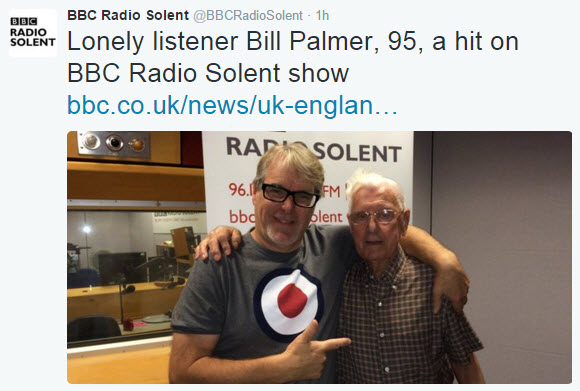 Cute PR story for
BBC Radio Solent
last month who invited a 95-year-old pensioner to their station for a cup of coffee because he rang them up to tell them how lonely he was. Bill, who lives in Southampton, rang up the radio station during an on-air discussion about finding love later on in life. He married his wife last year after being her carer, but due to ill health she now has to live in a residential home. Despite the fact he visits his wife every day, he told the radio station "I feel so alone". Clearly touched by the story, the radio DJ sent a cab to pick up Bill and bring him to the radio for a cup of coffee. Aww.
Result? PR superstar.
Oh… holy shet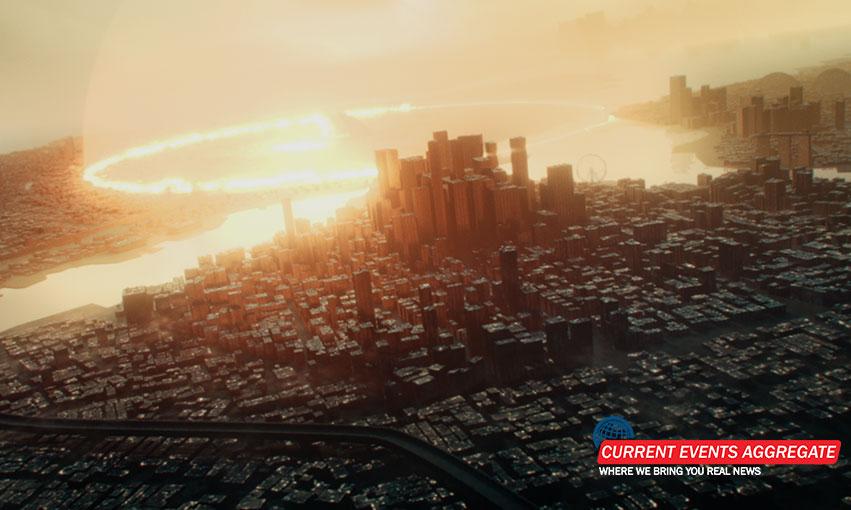 In a stunt to promote the latest
Call of Duty
game, it seems that game makers have gone too far. On 29th September, the Call of Duty Twitter page sent a myriad of tweets (which have now been deleted) live reporting an apparent attack on Singapore Marina. Little did Twitter users know, that this was actually promoting Call of Duty Black Ops 3, based in Singapore. The Tweets resulted in uproar from followers, causing the game director to apologise the next day explaining that they were not looking to offend anybody. Ouch.
Result? Social media disaster.
What's been your favourite campaign from October? Let us know by tweeting us @Harvard_PR, or commenting below.