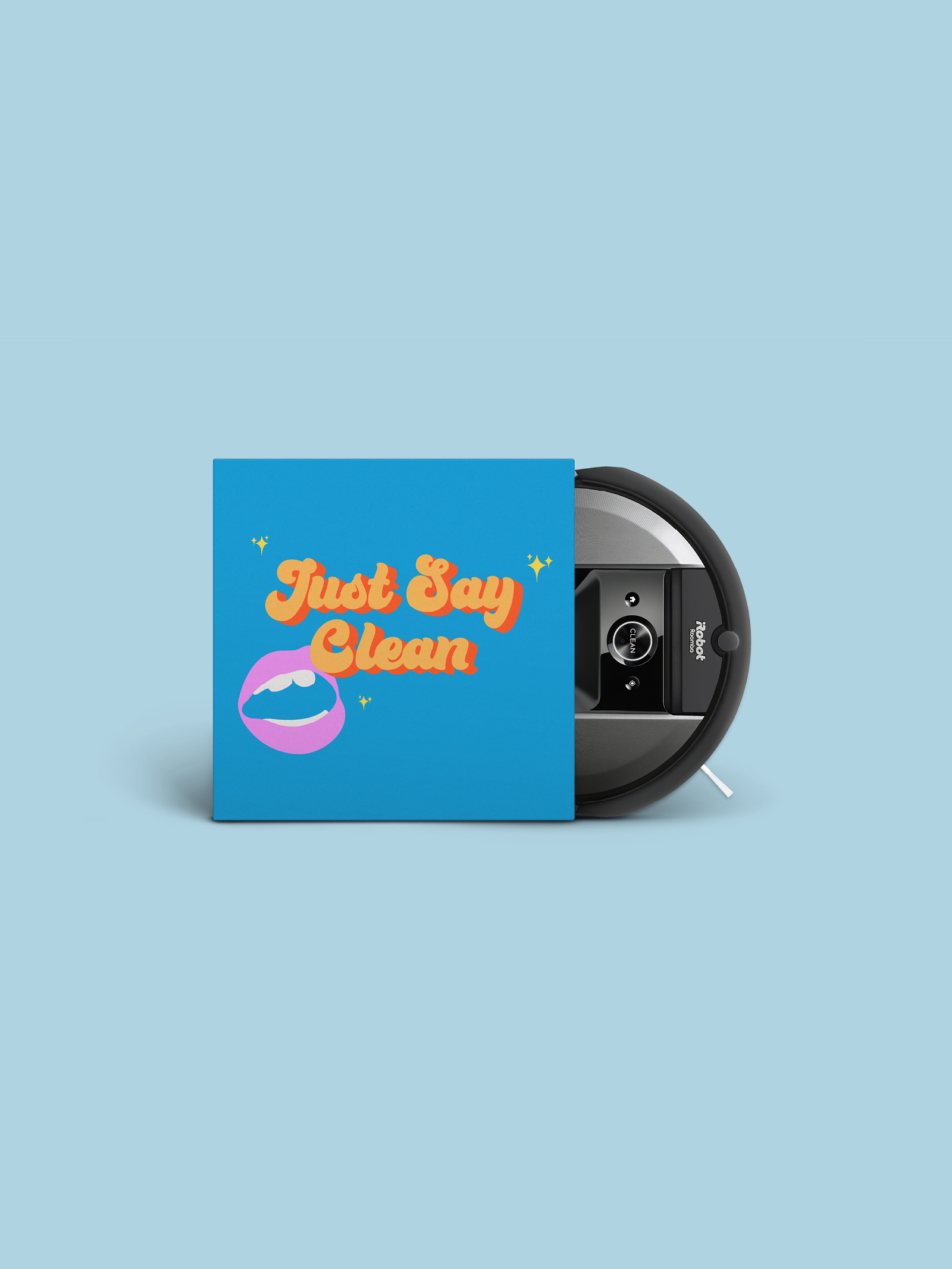 JUST SAY CLEAN
THE RESULTS
636 new followers (and counting)
Uncovered a brand-new audience
174,000 clicks to the playlist
PLANNING & STRATEGY
SOCIAL
CREATIVE & DESIGN
iRobot is the world's foremost consumer robot company. But for all its industry-leading innovation, the surge in brands harnessing social media had levelled the playing field for home robots. To restore the rightful robotics order, we supported iRobot to launch a campaign that would cut through the noise and wipe the floor with its competition.
Global sales of consumer robots reached £4.3 billion in 2018 and are expected to reach £14.5 billion by 2025. This is in no small part thanks to iRobot. Since its launch in 1990, the visionary company has sold more than 30 million robots worldwide – spearheaded by the popularity of its flagship: Roomba.
Since the beginning, iRobot has dealt with no end of competition. Historically, its industry-leading innovation and reputation had been more than enough to fend them off. But in recent years, the surge in brands harnessing the power of social media had levelled the playing field for home robots.
So, faced with the challenge of losing market share to inferior products, iRobot sought a campaign that would cut through the noise and help it stand out from the competition to restore the rightful consumer robotics order.
Coinciding with iRobot's announcement of Alexa and Google Home integration with Roomba, enabling owners to use voice commands to carry out cleaning, this ground-breaking – or rather, cleaning – innovation presented a golden opportunity to speak to the millions of people who use smart speakers to listen to music.
In fact, 80% of all smart speaker owners were found to use their device for listening to music. This, combined with our own social listening analysis that revealed people talking about robot vacuums were big music fans, provided us with all the ammunition required to kickstart a campaign that was in sync with this music – and home robot – loving audience.
The outcome was a category first, spearheaded by iRobot's very own Spotify playlist titled Just Say Clean. The playlist was rolled out with a selection of contemporary classics chosen by iRobot, which was then added to via fan crowdsourcing amplified by paid social.
Using a combination of Facebook static and video feed content and Instagram Stories, our objective for the campaign was to achieve 500 followers and 100,000 clicks to Just Say Clean. Overall, we overachieved delivering 636 followers (and counting) and 174,000 clicks to the playlist from key markets across Europe.
But more than just a playlist, the campaign was embedded in further insights regarding the world's current state of play – whereby people were increasingly focused on their wellbeing. By sitting back and just saying clean, iRobot hoped its audience could dance, sing and do whatever it is they love, whilst Roomba did the dirty work.
Beyond just overdelivering on followers and clicks, Just Say Clean also highlighted the integrated functionality of Alexa and Google Home with Roomba and permitted owners to focus their attention on wellbeing by way of granting them a cleaning freedom envisioned by iRobot.
Furthermore, the campaign uncovered a brand-new audience (music lovers) with a high propensity to consider a Roomba in September, so they can be reached with an entirely new campaign during the peak purchase season of November and December.
But above all, by doing something no other brands in the category had done before, Just Say Clean successfully served as a differentiator to showcase the superiority of the Roomba – firmly restoring the rightful consumer robotics order in favour of iRobot.